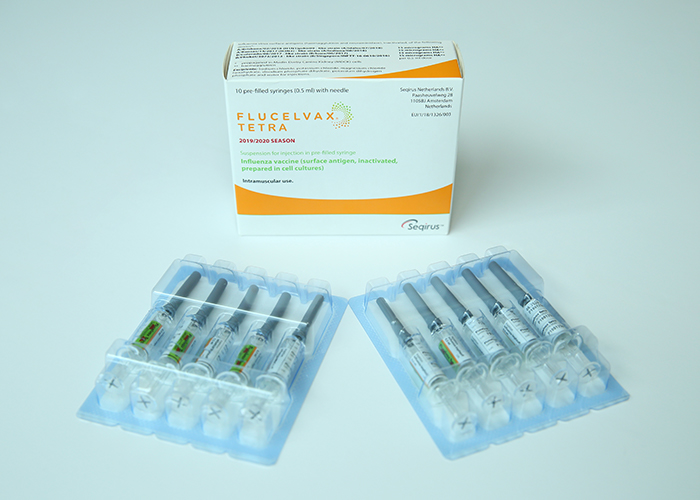 The manufacturer of the influenza vaccines recommended for over-65s this flu season has said it is on track to deliver all of the stock that has been ordered by pharmacies and GP surgeries on time – and ahead of a potential no deal Brexit on October 31.
Specialist flu vaccine supplier Seqirus announced today (September 5) it had begun shipping across the UK and was set to meet the "agreed times" for supplies of: Fluad, the adjuvanted trivalent influenza vaccine (aTIV) vaccine recommended for over-65s; and Flucelvax Tetra, the new-to-market cell-based quadrivalent vaccine (QIVc) recommended for use as an alternative to aTIVs in over-65s and as an alternative to egg-grown quadrivalent vaccines (QIVe) in at-risk groups who are aged under 65.
A Seqirus spokesperson told Pharmacy Magazine the company had begun with a "small number" of Fluad deliveries last week and had started shipping Flucelvax today.
They said that despite Flucelvax only receiving European regulatory approval in December 2018, there had been significant interest from both GPs and pharmacies for the 2019-20 flu season due to the fact it can be recommended for a wide range of patients.
Last year's flu season "complex"
These claims from the manufacturer are in stark contrast with last year, when many vaccine providers were struggling to source Fluad – at that point the only vaccine offered to over-65s on the NHS – well into the flu season.
A shorter-than-usual ordering window and a phased delivery schedule have been cited as factors in the issues contractors faced last year.
Seqirus UK country head Helen Concilia explained: "The swift changeover to aTIV for the entire 65+ population across the UK last season was a complex operation for all of us working on the frontline of influenza prevention."
Ms Concilia said that despite these issues, Public Health England data suggests aTIV "appears to have significantly reduced the risk of influenza and medical visits in 2018-19".
Seqirus executive vice president Anjana Narain said the company was "proud to be delivering over 11.5 million vaccine doses to UK GP practices and pharmacies".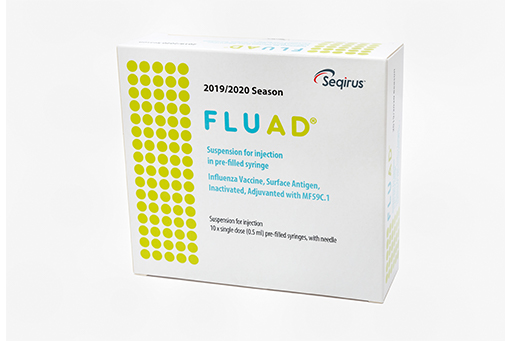 Warning
The Royal Pharmaceutical Society recently joined 16 other health organisations in warning prime minister Boris Johnson of the impact a no deal Brexit could have on vulnerable populations in the current flu season.
Sanofi Pasteur, one of the manufacturers of the under-65s vaccine recommended by the NHS, said in July that its supplies of QIVe were likely to be held up due to delays in the World Health Organization issuing its recommendations for the 2019-20 flu season. Sanofi said it would be "phasing" deliveries with some likely to be delivered "by the end of November".
Pharmacy Magazine has asked the other QIVe suppliers – Mylan, GSK and MASTA – to confirm whether they are experiencing similar issues.