Pharmacists 'can tackle vaccine concerns among BAME patients'
Practice
Pharmacists 'can tackle vaccine concerns among BAME patients'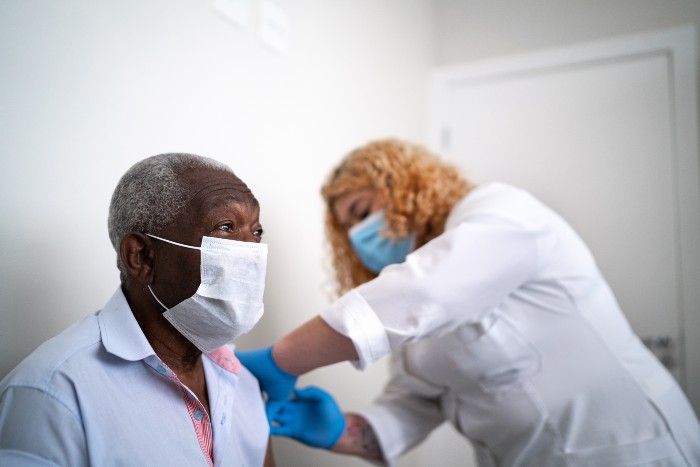 Royal Pharmaceutical Society president Sandra Gidley has said pharmacists have "an enormous role to play" in giving patients confidence to take the Covid-19 vaccine following the publication of a study revealing some people from black and minority ethnic communities are reluctant to have one.
There have been concerns that misinformation around vaccines particularly on the internet could dissuade people from taking the vaccine but a poll commissioned by the Royal Society for Public Health showed that three in four people in the UK would take a vaccine if advised to by a health professional. Eight per cent said they were very unlikely to take one.
However, only 57 per cent of the 199 BAME individuals who responded said they would likely get vaccinated compared with 79 per cent of white respondents while only 55 per cent of people of Asian ethnicity said they "were likely to say yes."
The RSPH, though, said it was encouraging that BAME respondents who were unwilling to get a vaccine "were especially receptive to offers of further health information from their GP," with more than one-third saying they would change their mind and get vaccinated if their GP reassured them with information about its effectiveness compared with just 18 per cent of white people.
"These findings are concerning. There must be greater effort to reach out more effectively to Black, Asian and Minority Ethnic communities who have a greater risk of contracting the virus with higher adverse effects and mortality," Gidley said.
"How you communicate with different communities is vital to ensure proper understanding and confidence. Local community groups are trusted channels that reflect the cultural and religious beliefs and attitudes of diverse populations and it's important to involve them in providing health information.
"Pharmacists too have an enormous role to play in proactively creating confidence in vaccines approved by the MHRA, which will benefit the health of diverse communities and reduce the impact of this terrible virus."
The study also found that men were more likely to get a vaccination than women.
Record my learning outcomes