Community pharmacists prescribe Covid vaccine in Kent
Practice
Community pharmacists prescribe Covid vaccine in Kent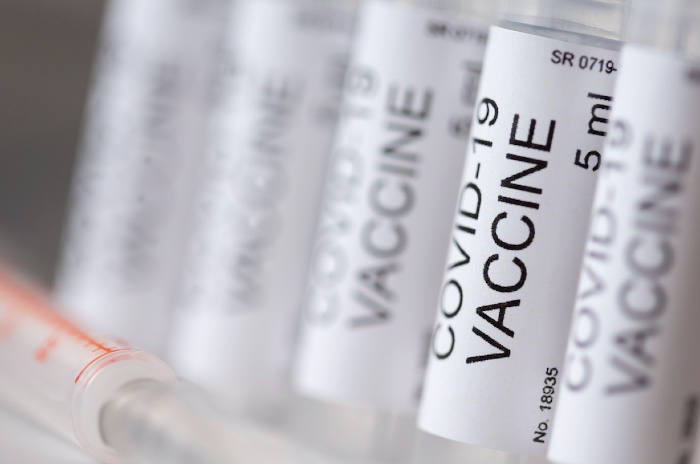 Community pharmacists in Kent have been prescribing the Pfizer coronavirus vaccine to health workers in the area at the request of their local CCG.
Kent LPC chief Shilpa Shah has told Pharmacy Network News that a number of independent prescribing pharmacists offered their services on Friday December 11 to issue patient specific directions or PSDs, which are used until a PGD is in place.
Ms Shah said that with tier 3 restrictions in the area causing health workforce issues, she had been approached by her CCG to source prescribing pharmacists, who went on to offer their services at short notice on the same day having sourced locum support.
"The five IPs started reading all the information that they needed and the trust organised an interview and FAQ session when they got there," Ms Shah said. "We set up a group where they could share concerns so that they could all support each other."
The pharmacists stayed working late into the evening, she added.
"The LPC saw this is a really good opportunity to support the CCG, our colleagues in secondary care and to help patients as this pandemic has really bought the system together across Kent and Medway. It was also a really great learning opportunity.
"I feel proud that Kent LPC was able to support and facilitate what we believe to be the first involvement of community pharmacy in the COVID vaccine program three days after the first vaccine was given and I'm honoured that the system across Kent and Medway values the skills and input of community pharmacy."
Pharmacist Lodi Lama commented: "Almost all of the patients I prescribed for in the form of a PSD were doctors and nurses that worked in the hospital i.e. frontline workers, and some care home workers. These are the very people who needed early protection so that they could continue to carry out their work protecting the vulnerable people in our area."
Jamin Patel said: "It was an amazing chance to help out in fighting this pandemic and also to show what community pharmacists can achieve given the right opportunities.
"Initially, it felt very daunting to be involved in prescribing a new vaccine but once we had read through the available literature and after discussing various scenarios amongst us we were confident to be able to complete the task."
Record my learning outcomes