Pandemic delivery service restarts for Tier 4 areas in England
Practice
Pandemic delivery service restarts for Tier 4 areas in England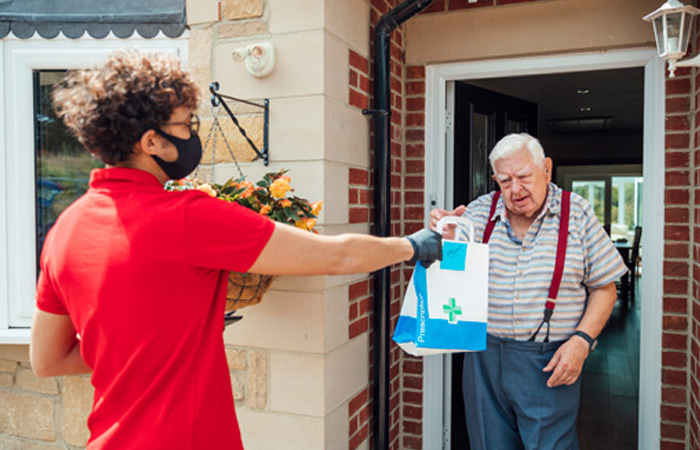 The government has restarted the pandemic delivery service in England for clinically vulnerable people living in Tier 4 areas. It will run it until at least 18 January 2021.
Concerns for the well-being of clinically vulnerable people living in Tier 4, who have been advised by the Department of Health and Social Care not to go to a pharmacy as a significantly more transmissible strain of Covid-19 continues to spread, prompted the decision to run the service again.
Only patients on the government's shielded list living in one of the Tier 4 areas in London, the South East and east of England are eligible for the service. The areas covered are:
London – all 32 London boroughs plus the City of London.
South East – Kent and Medway; Buckinghamshire; Berkshire (Bracknell Forest, Reading, Slough, Wokingham, Windsor and Maidenhead and West Berkshire); Surrey (excluding Waverley); Hastings and Rother; Havant, Gosport and Portsmouth.
East of England – Hertfordshire; Essex (excluding Tendring, Uttlesford and Colchester); Central Bedfordshire, Bedford, Milton Keynes, Luton; Peterborough.
"The terms of service requirements apply to all contractors in England (excluding distance selling pharmacies) but as the only clinically extremely vulnerable patients that are eligible for support with deliveries are those living in Tier 4 areas, only contractors located within those areas are likely to provide services to eligible patients on a regular basis," the PSNC said.
"Contractors located in Tier 4 areas will receive the essential service payment for the days the service is active, as set out in Part VIA of the Drug Tariff."
The change to the service requirements was announced on 21 December in a letter published by NHS England and NHS Improvement.
Record my learning outcomes