CPCF: New services, hub & spoke changes on the way
Profession
CPCF: New services, hub & spoke changes on the way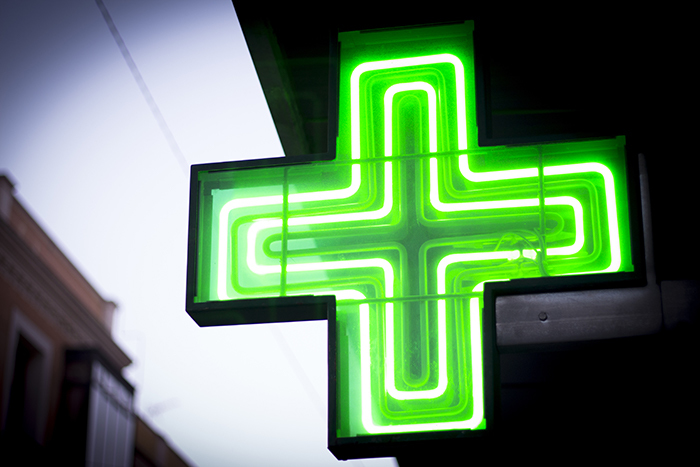 Year 2 of the five-year funding settlement for community pharmacies will see changes such as the launch of a new NHS Discharge Medicines Service, a temporary uplift in transitional payments and further work to facilitate the roll out of hub and spoke dispensing, it has been announced.
Plans for the second year of the Community Pharmacy Contractual Framework were jointly announced by the Pharmaceutical Services Negotiating Committee, NHS England & Improvement and the Department of Health and Social Care yesterday (Sunday February 23).
Writing to contractors in England, the three bodies said 2020-21 would place a number of demands on contractors as they "ready themselves for their changing role".
To assist this, there will be a temporary increase to the transitional payments received by contractors, although overall annual funding remains unchanged at £2.592bn and the details of the increased monthly payments – which will be scrapped by the end of 2020-21 and the money put into service delivery payment – are yet to be announced.
The Pharmacy Access Scheme (PhAS) will continue for another year in its current format, and there will be a Pharmacy Quality Scheme (PQS) review point in February 2021.
Hospital discharge service
The flagship announcement was a new service that will see pharmacists carry out medication reviews with patients who have been prescribed a new medicine while in hospital.
This will be launched as medicines use reviews (MURs) are phased out completely. Pharmacies will be reimbursed for a maximum of 100 MURs in 2020-21, after which the service will be scrapped altogether.
Other services being launched include a new hepatitis C testing service, though PSNC said this would "generally only be of interest to those pharmacies offering a locally commissioned needle and syringe programme".
Meanwhile, a number of services will be piloted to assess whether they should become part of the contractual framework, including blood pressure testing, smoking cessation post-hospital discharge; point-of-care strep A testing; and the extension of the CPCS to include referrals from GPs and NHS 111 online.
Hub and spoke
The joint letter referred to plans "to further enable the use of hub and spoke dispensing to improve efficiencies and enable better use of the skill mix in pharmacy teams".
However, in a separate briefing PSNC expressed concerns, saying the implications for patient safety were still unclear and that "we are also not convinced that there is an economic case for hub and spoke".
The negotiator said it would seek to ensure pharmacies "are not adversely impacted by this change in legislation".
Hancock: 'Pharmacies should do more'
Health secretary Matt Hancock said he wanted "pharmacies to do more to support people in the community, as they do in other countries like France".
PSNC chief Simon Dukes said 2020-21 would build on initiatives like the Community Pharmacist Consultation Service, which he described as a "huge success," and would also see the launch of a "range of new clinical services".
However, PSNC remains concerned about the feasibility of giving pharmacies more work while funding remains flat. Vice chair Bharat Patel commented: "The financial squeeze is causing a real strain on the health of pharmacists… as costs continue to rise and workload goes up."
PSNC said it was doing "urgent" work to convince Government of the severity of the problem.
The National Pharmacy Association said that while the further integration of community pharmacy clinical services into NHS pathways was to be welcomed, the current funding offer "isn't enough to achieve the transformational improvements the Secretary of State says he wants over the coming years".
"This is a fact that NHS chief Simon Stevens really must respond to," the NPA added.