97% of pharmacists expect work pressures to increase
Profession
97% of pharmacists expect work pressures to increase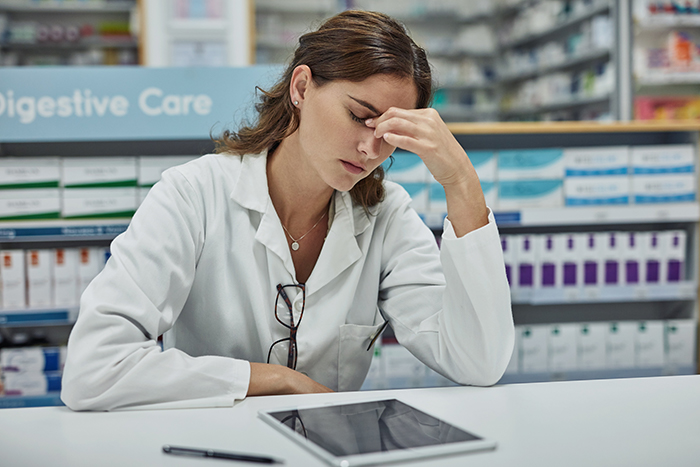 Ninety-seven per cent of pharmacists taking part in a recent survey said they expected to come under greater pressure in 2020.
Technology provider company Brother UK said that nearly all of the 100 pharmacists it spoke to worried that new clinical services being introduced as part of the Community Pharmacy Contractual Framework would make their working lives more pressurised.
Sixty per cent said they expected growing administrative workload to be a "major burden" on their business, citing tasks such as prescription handling and patient record management.
Meanwhile, 58 per cent said staff retention issues were a major source of pressure, and 51 per cent said they needed more time and budget to deliver the training required to get pharmacy teams carrying out new roles.
Diane Barnes, senior healthcare business manager at Brother UK, said: "These are challenging times for pharmacists, as they deal with increasing demand for a growing range of services despite the threat of cuts to funding. Our research shows a strong demand for change, particularly when it comes to alleviating the growing administrative burden.
"They want to see universal use of digital records and prescriptions, improvements to IT networks and a shake-up of how surgeries and pharmacies work together, particularly in terms of developing clear responsibilities for prescribing and dispensing."
Ms Barnes added that over half of the pharmacists surveyed had "little understanding of how much their business spends on print".