RPS launches inclusion and wellbeing pledge
Profession
RPS launches inclusion and wellbeing pledge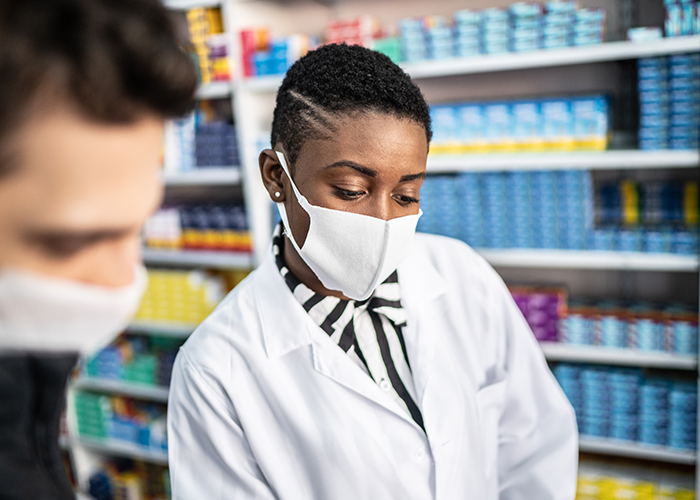 The Royal Pharmaceutical Society has launched a new inclusion and wellbeing pledge to help promote "a culture of belonging and support" among UK pharmacy teams.
In a statement today (June 9), the RPS invited both individuals and organisation to sign the pledge, which seeks to foster "a safe and supportive working cultures that helps people feel less isolated at work".
The pledge includes commitments to taking a zero tolerance approach to bullying and discrimination, respecting work-life balance and taking adequate rest breaks and being an ally for underrepresented groups within the profession.
RPS president Sandra Gidley said: "We want to create a positive culture in pharmacy that is actively inclusive and protects wellbeing. This will require concerted and collective action from across the profession.
"Signing the RPS inclusion and wellbeing pledge is an important step on the journey towards creating a work culture that values inclusivity and wellbeing. The pledge is a commitment to reflect on personal behaviours or organisational practices and policies that will improve the workplace environment.
"I'm convinced that we can create a movement across pharmacy to increase a sense of belonging at work and ensure that everyone's wellbeing is supported."
The pledge has received widespread support from leading sector figures, with three UK chief pharmaceutical officers encouraging pharmacists to sign up, along with a number of organisations including Boots, the PSNC and PDA.
England CPhO Keith Ridge commented: "I would encourage pharmacists across all NHS services to join together and sign the pledge to demonstrate your personal commitment to workforce wellbeing and inclusive pharmacy practice.
The pledge is another opportunity to renew our commitments and make them meaningful for each other as professionals, for our teams, for the people who use our services and for local populations, enabling us all to work collectively to transform services as we deal with the impact of Covid-19."
Record my learning outcomes