Govt & employers 'must tackle root causes of burnout'
Profession
Govt & employers 'must tackle root causes of burnout'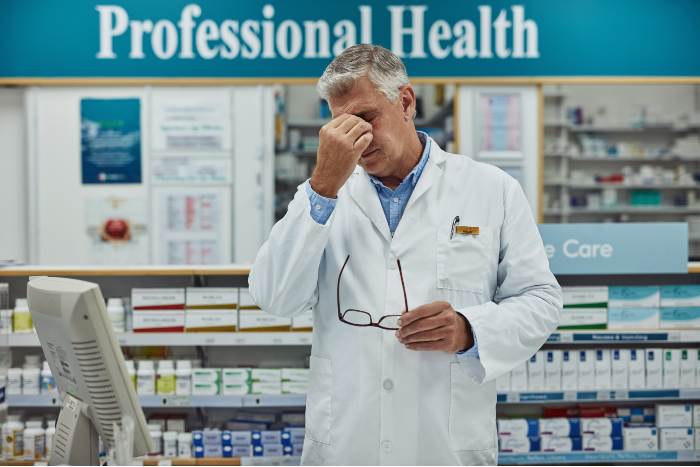 The Government, NHS bodies and employers must tackle the root causes of burnout in the health and care sector, the Royal Pharmaceutical Society has said as MPs publish their report on a looming crisis.
The cross-party health and social care committee today (June 8) published a highly critical report outlining the scale of stress and burnout among health workers, with many forced to take sick leave and others planning to leave their roles.
The report calls for a "total overhaul of the way the NHS does workforce planning," with staff shortages cited as the "biggest driver of burnout". It also calls for recognition of the particular challenges faced by BAME health workers, with many experiencing discrimination in their roles.
RPS England board chair Claire Anderson commented: "Addressing the root causes of staff burnout and tackling discrimination will need concerted action from across the health service. Today's report shows how the Government, NHS, employers and leaders across pharmacy must work together to support staff so they can keep looking after patients."
"Pharmacists and pharmacy teams continue to show their dedication to delivering patient care under extremely challenging circumstances," Ms Anderson said, adding that the report's findings on discrimination "are really concerning and underlines why it's vital we drive a change in culture across the health service and make the pharmacy profession more inclusive".
In written evidence provided to the committee last November, the PSNC said that prior to the pandemic stress and burnout were already rife in the community pharmacy sector, with the demands of the past year giving rise to "gruelling work schedules" it described as "unsustainable".
"Community pharmacy teams across all businesses talk of a deepening sense of anxiety and fear," said the negotiator, calling for "clarity" on Covid funding for the sector as well as assistance from the Government NHS "to set patient expectations about what services they can receive from pharmacies" and remind the public that abuse towards pharmacy teams is unacceptable.
One anonymous community pharmacist told the committee that despite serving patients throughout the pandemic pharmacies felt "very under-recognised" and "undervalued," adding that it would be a "real travesty" should their efforts be forgotten.
Record my learning outcomes