Community pharmacists vaccinating housebound patients
Practice
Community pharmacists vaccinating housebound patients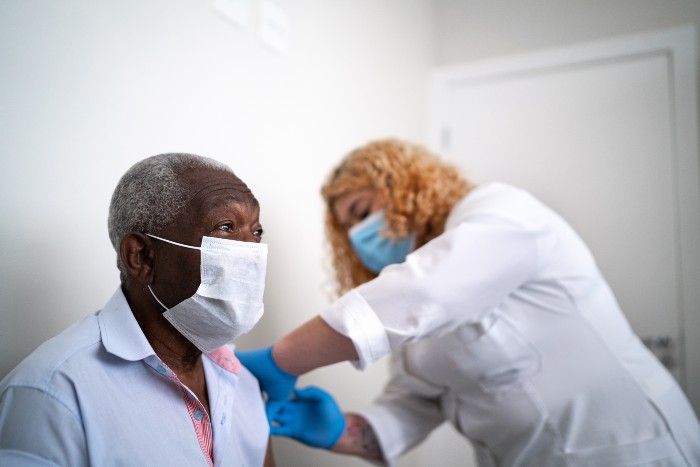 A team of 22 community pharmacists in South Tyneside have begun vaccinating housebound patients against coronavirus as part of a new local scheme.
The initiatives began on the weekend and will run for the next three weekends, with the pharmacist team visiting around 1,500 individuals who are registered as housebound with their GP practice.
The pharmacists have organised the lists of patients into local clusters to minimise travel time, said South Tyneside CCG, adding that the scheme is also open to carers who find it difficult to leave their home because of their caring role.
People receiving the jab will be informed by phone call three to four days in advance, with pharmacists bringing their NHS ID with them to the vaccination.
Louise Lydon, a pharmacist and secretary of Gateshead and South Tyneside local pharmaceutical committee, said on Thursday January 21: "We've had a fantastic response from pharmacists – there's a real passion from everyone to play our part.
"Pharmacies are very busy during the pandemic, but we can reach hundreds of people in a weekend without affecting our main service.
"It's been intense at times with a lot to work through, but it feels like an honour to be involved in something so life-changing"
"It's a real team effort – the idea came out of our regular discussions with GPs, the CCG and the council. I'd like to thank all the pharmacists for everything they are doing, as they are so committed and keen to help."
South Shields GP Dr Anji Curry said: "This is a really unique approach – we're not aware of any other areas delivering the vaccine this way.
"Here in South Tyneside, our community pharmacists are very closely integrated with local practices, so they are well placed to play such a key role and reduce some of the pressure on other parts of our health system."
Record my learning outcomes