Pharmacists help deliver Covid vaccines in Liverpool and Cheshire
Practice
Pharmacists help deliver Covid vaccines in Liverpool and Cheshire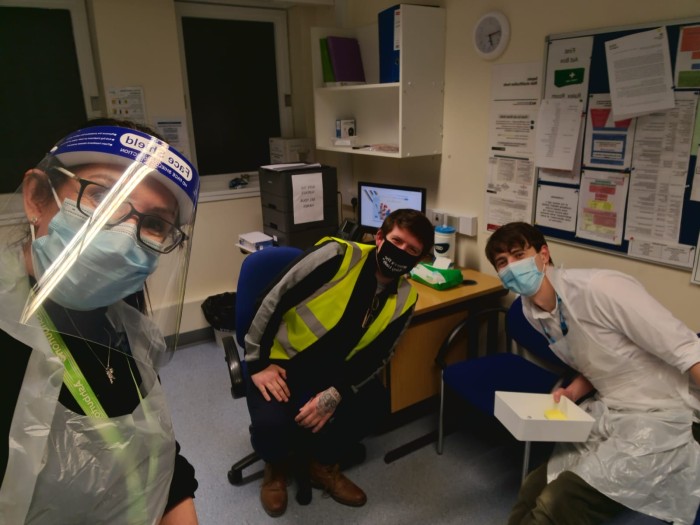 Pharmacists working for a company that provides pharmacist services to GP practices are delivering Covid vaccinations across Liverpool and Cheshire.
In recent days Ashburton Prescribing Consultants, which has a team of 30 pharmacists working in GP surgeries in the North West of England, has been helping primary care networks in the region roll out vaccines.
"At present there are up to 10 of our pharmacist team working on the vaccine clinics at any one time," Daniel Read, operations manager at Ashburton Prescribing, told Independent Community Pharmacist.
"We aren't paid a fee per vaccine, we're paid an hourly rate for the pharmacist time which is funded for the PCNs under the ARRS (additional roles reimbursement scheme) from NHS England.
"A lot of the hours being used are hours that make up pre existing contracts we hold with networks, and they've redirected the resources to help with the clinics."
In a blog, Mr Read said he worked three days at Park View Medical Centre in Liverpool to help deliver vaccinations and said nearly 1,500 patients received their first dose in that period. He also revealed the extent of the hard work that went into ensuring patients were vaccinated.
"Some staff had been at the practice for over 12 hours by the time their day finished, promising themselves a glass (or two) of wine when they finally got home," he wrote.
"Knowing that just a short sleep lay ahead, before they would wake up, and start the whole process again at 7am the following morning. For a hardy few, they worked over 48 hours in the space of four days to ensure the clinics went ahead."
He said "the vast majority of patients" he spoke to were extremely grateful for the opportunity to have the vaccine and expressed their gratitude to the staff in the practice."
Pictured (left to right) are pharmacist and Ashburton Prescribing director Lynne Garforth, Read and pharmacist Jonathan Winship who took part in the delivery of vaccines for Care Enterprise PCN (Liverpool).
Record my learning outcomes