New legislation needed for pharmacy data access say bodies
Practice
New legislation needed for pharmacy data access say bodies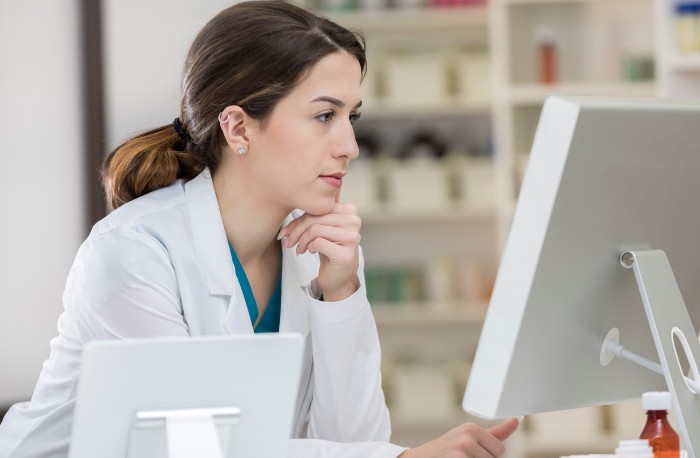 Pharmacies must continue to have the enhanced access to patient data that has been available to them during the Covid-19 pandemic, sector bodies have said.
In a December 7 letter to NHS England & Improvement, NHS Digital and NHSX, the Royal Pharmaceutical Society and Pharmaceutical Services Negotiating Committee say new legislation must be introduced to ensure ongoing access to summary care records with additional information (SCR with AI), as well as care record (LHCR) medicines-related information.
Pharmacies currently have access to this data under the Coronavirus Bill, but there are as yet no legal provisions to carry this forward once emergency legislation lapses.
The letter argues that LHCR access should be standard for pharmacists and pharmacy technicians to support patient care, and that IT LHCR compatibility standards should be introduced.
Claire Anderson, chair of the English pharmacy board, said: "It is important that we build a more digitally connected NHS and giving pharmacists continued access to the additional information in summary care records is a good place to start. People are becoming increasingly familiar with working digitally and there is growing opinion on sharing information to provide the best possible care for patients.
"We support the ongoing work to set common clinical standards, which allows crucial information to flow across the health system. Ensuring that community pharmacy is part of that system is critical in providing better patient care."
PSNC director of NHS services Alistair Buxton said: "We need the NHS to do more to help us help patients. Pharmacy professionals should be able to easily access relevant patient information so they can support patients to make the most of their medicines and identify any possible concenrs, thereby reducing the likelihood of problems escalating.
"Access to this additional information during the pandemic has been crucial for pharmacy teams, and it would be a retrograde step of the amount of detail available to them reverts to its pre-pandemic level."
Record my learning outcomes