1,000 pharmacies to support Covid booster campaign in England
Health & NHS
1,000 pharmacies to support Covid booster campaign in England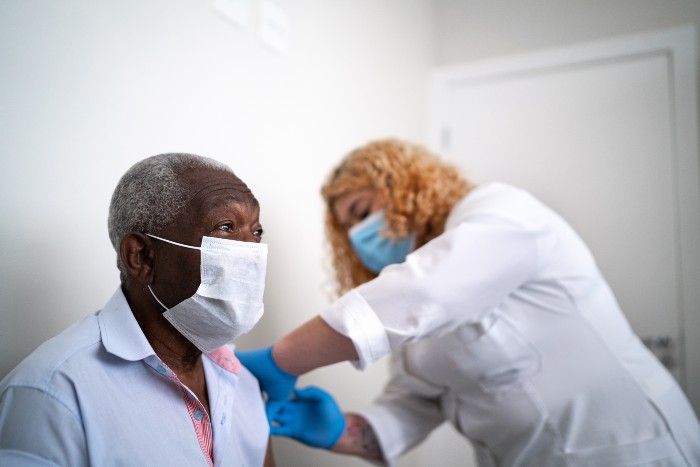 NHS England intends to recruit up to 1,000 community pharmacies to help deliver Covid booster vaccinations starting from September.

The service specifications for the booster programme will be published in the first part of July, with a view to confirming those who would like to opt in in mid to late July.

Existing delivery models, including through PCN groupings, will continue to play a vital role in Covid-19 vaccine delivery due to supply considerations, NHSE says in a letter dated July 1.

Alastair Buxton, director of NHS services at PSNC, has welcomed the announcement and says community pharmacies can play a significant role in the Covid-19 vaccination booster programme, "particularly given their incredible track record on flu vaccinations and the work of the 600+ pharmacies already administering Covid-19 vaccines".

However, he warns that the logistical complexities of the programme for the NHS and the availability of vaccines means many pharmacies will not be able to offer Covid vaccination and co-administration therefore presents a risk that some pharmacies may see a reduction in demand for flu vaccination.

"This is a risk we have repeatedly raised with NHSE and DHSC over recent months. They fully understand the issue and also believe the demand for flu vaccinations this year will be very high; PSNC is continuing to press them to put in place measures to mitigate the risk, to ensure all available flu vaccine stock is administered to patients."

The Joint Committee on Vaccination and Immunisation (JCVI) published interim guidance on booster vaccinations earlier this week. It advised that any potential booster programme should begin in September and that, where possible, a synergistic approach to the delivery of Covid-19 and flu vaccination could support delivery and maximise uptake of both vaccines.

The JCVI says that "early evidence on the concomitant administration of Covid-19 and the flu vaccines used in the UK supports the delivery of both vaccines where appropriate", but the final results of the relevant clinical trials are not due to be published until later this summer.

The NHS in England is planning to deliver booster doses of Covid vaccine between 6 September and 17 December in line with the two-stage plan set out by the JCVI.

Although general practice delivered the majority of vaccines in the initial period of the Covid vaccination programme, "spreading capacity across all delivery models will provide resilience and ease pressure on other services and workforces", NHSE says.

It urges local systems to "consider the best delivery access for your population requirements, making the most of community pharmacy, pop-ups, mobile units and other approaches. Convenience builds uptake through ease of access via locations as well as opening hours".

In most areas NHSE says it will be hard for general practice to deliver more than around 75 per cent of the 3.75 million vaccinations a week that will be needed.

"Local systems should therefore prudently plan for a minimum of 40 per cent of Covid booster vaccination through general practice and a maximum of 75 per cent.

"Recognising their contribution … we intend to add an additional 1,000 community pharmacy sites in the run-up to September to support Phase 3 [booster] delivery, subject to interest and system need."

As in earlier phases of the Covid vaccination campaign, NHSE says vaccination providers will be able to access centrally sourced workforce, including non-registered trained vaccinators. Providers should seek to maximise the use of volunteers wherever possible, it adds. Workforce and training guidance for the booster campaign will be released shortly.
Record my learning outcomes