Hypertension pilot 'could become contractual pharmacy service'
Health & NHS
Hypertension pilot 'could become contractual pharmacy service'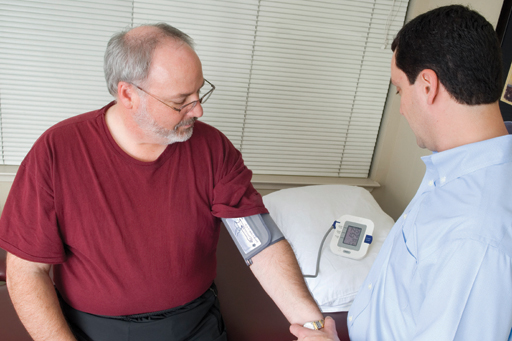 Community pharmacies in primary care networks in Chesterfield, Dudley and West Birmingham are piloting a new service to identify people with undiagnosed hypertension to help prevent cardiovascular disease (CVD) as part of the NHS Long Term Plan.
Anyone visiting a pharmacy who appears to be over 40, who has not previously been identified as having hypertension and who has not had their blood pressure checked in the previous six months, is being offered a free on-the-spot blood pressure check.
Further pilot sites are expected to start in early 2021. "The outputs from the pilots will inform the Community Pharmacy Contractual Framework negotiations for 2021/22 and the role community pharmacy will play in the general practice PCN direct enhanced service specification for CVD planned for 2021/22," says NHS England.
The pilot aims to:
identify people over the age of 40 who have previously not been diagnosed with hypertension and refer them for appropriate management
promote healthy behaviours to service users
test a community pharmacy model that can refer people identified with high blood pressure to general practice for ongoing care
explore accessibility, engagement and impact in areas of differing demographics and deprivation levels.
The pilot model is based on published research and the NICE guidance for high blood pressure, which includes using ambulatory measurement to confirm a diagnosis of hypertension.
High blood pressure significantly increases the risk of having a heart attack or stroke. CVD is the second most common cause of premature death in England, after cancer, affecting seven million people. The NHS Long Term Plan aims to prevent 150,000 strokes and heart attacks as a result of CVD over the next ten years.
Record my learning outcomes