£5m for temporary delivery service in Scotland
Health & NHS
£5m for temporary delivery service in Scotland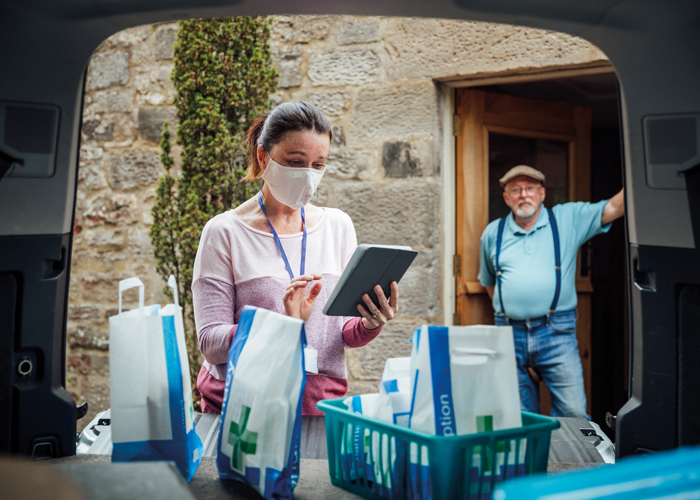 A new time-limited funded medicines delivery service will support highly vulnerable patients in Scotland until at least the end of March, Community Pharmacy Scotland has said.
CPS and the Scottish Government have agreed the £5m scheme, which will cover up to 1.5 million people deemed to be at high risk. The scheme was announced by Scotland's first minister Nicola Sturgeon in a coronavirus briefing yesterday (January 18).
The scheme covers shielding individuals, all patients deemed to be at high risk (as per the NHS influenza vaccination criteria but excluding those aged 55-64), those who are self-isolating and anyone those whom pharmacists' professional judgement would warrant such a service.
Contractors must have a prescription medicine delivery SOP in place which takes into account Covid-19 infection control measures and adequate indemnity insurance in place to cover delivery activities, and a team suitably trained to offer a prescription delivery service.
Set up payment worth £1,460
The £5m funding covers the period from January 18 to the end of March, with payments calculated each month based on the number of endorsements submitted against a fixed funding pool – meaning the fee per delivery will depend on the total number of deliveries made in each period.
According to CPS director of operations Matt Barclay there is likely to be roughly £1m allotted for the second half of January and £2m in February and March respectively. Payments will be made one month in arrears (January delivery endorsements will be paid in April).
Participating contractors will also be eligible for a one off payment of £1,460 for initial set up costs and to recognise the workload involved with non-electronic claiming. This takes the total value of the scheme to £6.8m, Mr Barclay said. "A lot of contractors have stepped up and have helped the people the scheme will cover anyway, but this gives them some recognition and normalises it. It's an opt in, but we would expect that contractors who do not have a delivery system up and running can invest in it for the two months."
"[The service will] help to reduce footfall into pharmacies to help keep pharmacy teams safe and will further recognise the unique contribution of our teams to Scotland's continued good health," said CPS.
Announcing the scheme, Ms Sturgeon said: "Many pharmacies already offer deliveries to some people but we want to establish a more consistent and comprehensive service. For that reason we are investing £5 million to establish an NHS medicines delivery service, which will be available to approximately 1.5 million people across the country – including those who have been shielding, and other people who pharmacists believe would benefit from the service.
"The service will be operational by the end of this month, and it will be available until at least the end of March, although we will keep that under review."
Sponsored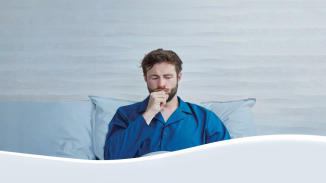 OTC
Discover how aromatic rubs can play a key role in customers' fight against symptoms of colds and congestion
Record my learning outcomes