Flu jab uptake among over-65s 10% higher than last year
Health & NHS
Flu jab uptake among over-65s 10% higher than last year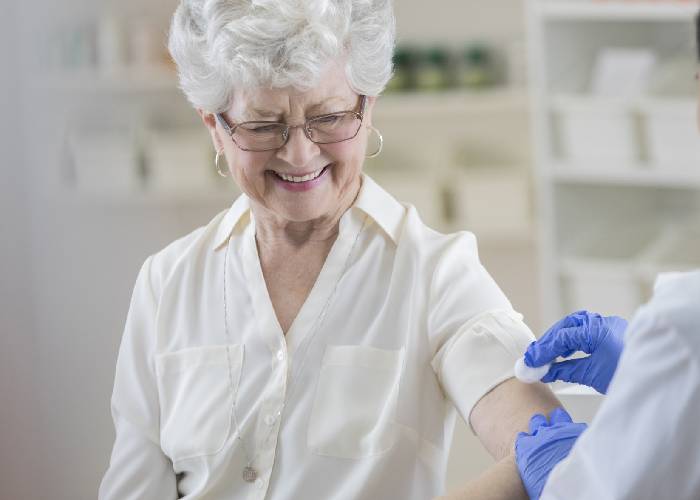 The number of GP-registered patients aged 65 and over receiving flu vaccinations in England is on the increase according to official figures.
Provisional data on the monthly uptake of vaccines released by Public Health England revealed that of the 10.7 million-plus patients who are registered, more than 7.2 million were vaccinated between September 1 and October 31 2020.
That equates to a 69.7 per cent uptake rate, compared with over 5.9 million or 57 per cent rate during the same period the previous year when just under 10.5 million patients were registered.
There was also an increase in vaccination rates in the six-month-to-under-65s age bracket, with over 2.4 million or 31.4 per cent vaccinated compared with just over 1.45 million or 21.7 per cent the year before.
There was a slight increase in the number of pregnant women receiving vaccines, with over 120,000 or 25.5 per cent vaccinated, compared with more than 115,000 or 52.2 per cent.
There was also a rise in vaccinations among two-year-olds in a clinical risk group, with 8,000 or 42.4 per cent treated in comparison to 953 or 5.2 per cent the previous year. Over 11,700 or 44.6 per cent of three-year-olds in an at-risk group were vaccinated compared with a little more than 1,300 or 5.6 per cent last year.
The data for patients aged 16 to under-65 in one or more clinical risk group excluding healthy pregnant women and carers revealed that 19.3 per cent of black or black British Caribbean and 21.8 per cent of black or black British African patients were vaccinated this year.
There was also vaccine coverage data for Asian or Asian British Indian (36.7 per cent), Asian or Asian British Pakistani (24.5 per cent) and Asian or Asian British Bangladeshi (40 per cent).
Sponsored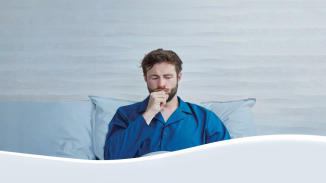 OTC
Discover how aromatic rubs can play a key role in customers' fight against symptoms of colds and congestion
Record my learning outcomes