Insight: Pharmacies facing Groundhog Day burnout
Analysis
Insight: Pharmacies facing Groundhog Day burnout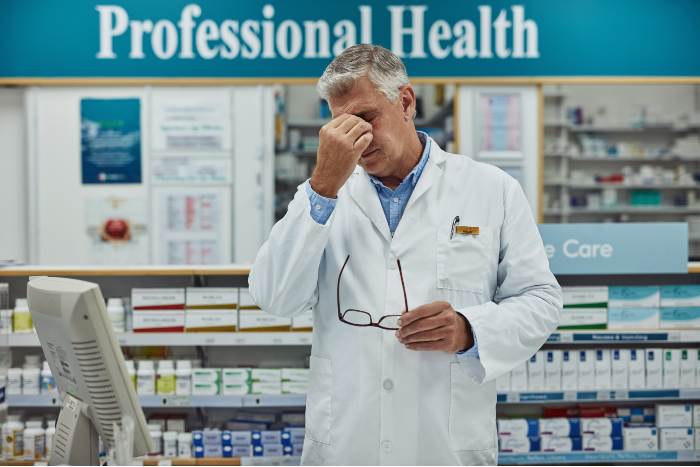 By Alexander Humphries*
After working non-stop for months it is really galling to watch general practice suddenly become everyone's favourite healthcare profession after spending most of last year safe behind the drawbridge...
Don't get me wrong. The national Covid vaccination programme is doing a great job right now but there are millions and millions of further doses that need to be given over the next 12 months.
General practice cannot do them all and I predict that, as soon as the cash and the glory start to dissipate, pharmacies will be asked to take part in the programme as more vaccines come on stream.
NHS England has steadfastly refused to consider the pharmacy network as a solution to this problem. I know it has said that pharmacies will be included "at some point", but I can't help but feel that to admit we are needed would perhaps undermine its belief that there are too many pharmacies. That might be cynical, but it doesn't mean it isn't true.
More reassuring is the news that the Government looks like it is taking steps to bring NHS England back under its direct control by giving ministers more of a say in how the service is run. It is typical that we currently have the most pro-pharmacy Secretary of State we've ever had, at a time when ministers have no power over the way that the NHS is run. All responsibility but a strange sort of accountability. What's the betting we get a much less friendly minister by the time he or she gets given more control over the NHS budget?
Relentless
February 2 is Groundhog Day and in the film of the same name the main character repeats the same day over and over. Sound familiar? Since last February every day has felt the same, and it is this relentlessness that has been the most wearing.
Right now I have members of staff who I would say are close to, if not at, burnout point. Morale in the sector, as well as public patience/goodwill, is fickle and it wouldn't take much for the wheels to come off. We're still stuck in limbo with funding, while our GP colleagues are literally hosed with cash and the glory of being the white knights riding to the public's rescue, one jab at a time.
It seems strange now to see pictures or footage of pharmacy teams not wearing face masks, but it was months before we had regular access to PPE. It has also been months since I could last wear my glasses at work. I have had to choose between near zero vision through my steamed-up lenses, or decent but strained vision without. I am looking forward to not having to wear a mask at some point in the future, but that seems a long way off.
I've had to break my golden rule that no holiday can be rolled over
Staff revolt
Last month I nearly had a revolt on my hands as staff grew increasingly anxious about their own safety. Despite one staff member breaking virtually all of the rules over Christmas, suddenly they "didn't feel safe" because they were in work. Fortunately I was able to secure vaccines for my team via the PCN, which went some way to alleviating a growing sense of doom...
We also received our lateral flow testing kits, which have been valuable in helping to give staff members confidence that they aren't infected and that we are doing everything we can to try to keep them safe. I must admit I didn't take too kindly to the accusation that we were cutting corners with safety, having gone far out of my way to try and do everything I could to keep my colleagues safe.
To date, we haven't had any work-acquired cases of Covid, or any transmission between team members (famous last words). We have had members of staff who have tested positive but in each case there has been a clear chain of transmission that began in their private lives, and we got lucky with pre-planned holidays.
Speaking of holidays, with the team having accrued so much leave that they were unable to take in the first half of last year, it is becoming a real problem to fit as much of it in as possible. I've had to break my golden rule that no holiday can be rolled over into the following year.
So it is really annoying to hear of other NHS staff being given a week's extra leave to say thank you for the efforts they have put in during the pandemic, when we still haven't had any commitment from NHS England to even cover our basic Covid costs. We don't want a 'contribution' towards the costs, by the way – we want the full recompense promised in March last year.
*Alexander Humphries is the pen name of a practising community pharmacist. The views in this article are not necessarily those of Pharmacy Magazine. What are you doing about staff holiday arrangements? Email pm@1530.com
Record my learning outcomes