"Vast majority" of students prefer hospital for pre-reg training
Profession
"Vast majority" of students prefer hospital for pre-reg training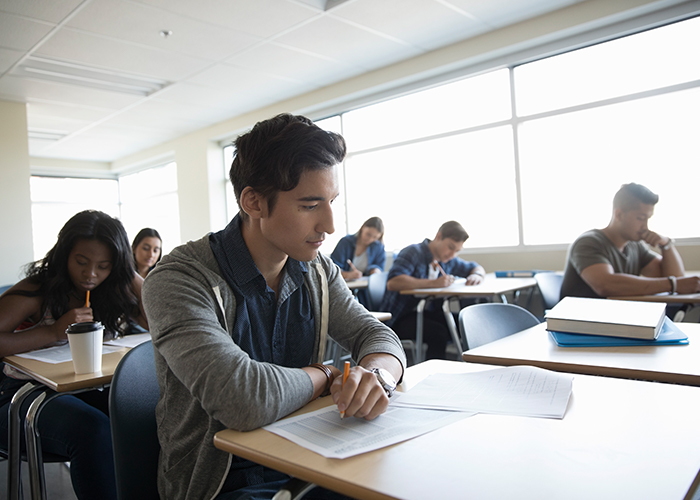 Pharmacy students overwhelmingly prefer to carry out their pre-registration training in the hospital sector despite perceiving community pharmacy careers as being better paid, a new study has found.
The study, published in the International Journal of Pharmacy Practice, found that a "vast majority" (84 per cent) of 2,694 applicants chose a hospital training programme as their first preference in 2017-18, with the remaining 16 per cent opting for community pharmacies.
This was despite the fact that more community training places were available that year. According to GPhC figures, around 71 per cent and 21 per cent of UK registered pharmacists work in the community and hospital sectors respectively.
The authors warned there was a risk community pharmacy "may be seen as a left over role for less competitive candidates" and called on educators and employers to promote the "clinical roles and career opportunities available in community pharmacy".
Career progression
Many students wanted a career in hospital pharmacy, believing this offered greater opportunities for progression and further education, and viewed a hospital training place as a 'springboard' to this. Some respondents also said hospital trusts tended to provide more detailed information on pay rates and working patterns when advertising training places.
Training places in urban areas were most popular, with 80 per cent of applicants choosing at least one London-based programme, though some were happy to compromise on location if it made it more likely they would get onto a hospital training place.
One student told the researchers: "I am lucky that I got my preferred hospital, but I would have been extremely dissatisfied if I ended up in community as this was never my wish."
Community perceived as better paid
The greater popularity of hospital places among applicants came in spite of hospital careers being widely perceived as less well paid. Those who ranked community pharmacies highest citing financial rewards as a key motivator, as well as the range of patients and diseases encountered in primary care.
One of the key factors for those choosing a community pharmacy training place was the size of the organisation, with many believing the larger multiples offer a higher standard of training.