Pharmacists will be included in £60k life assurance scheme
Profession
Pharmacists will be included in £60k life assurance scheme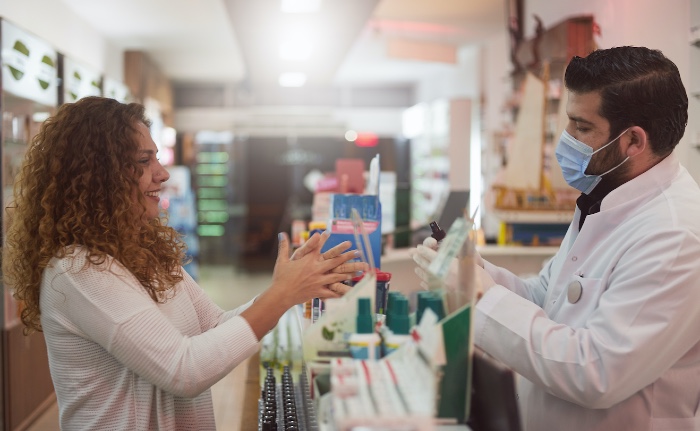 Health secretary Matt Hancock has confirmed community pharmacists are to be included in the Government's new Covid-19 life assurance scheme for health workers.
On the morning of Thursday April 30, Mr Hancock announced he was "glad to be able to confirm that community pharmacists are included in our death in service benefits".
"Because they are employed in a different way, it is arranged in a different way, but pharmacists are a vital part of our NHS family. They are of course covered."
Pharmacy minister Jo Churchill said she was "glad we can give clarity today" and that pharmacists are "vital to our fight against coronavirus".
This followed an announcement from Welsh health minister Vaughan Gething the previous afternoon confirming that community pharmacists in Wales would be included in the scheme.
The Department of Health and Social Care came under intense pressure this week as the pharmacy profession demanded that it reconsider its initial position that community pharmacists would only be eligible "in exceptional circumstances".
Mr Hancock's announcement this morning was welcomed by pharmacists, though some were critical of the Government for its initial hesitance in extending the scheme to them, and questions remain as to whether all community pharmacy employees are covered.
Royal Pharmaceutical Society president Sandra Gidley thanked Mr Hancock and said: "We very much hope this offer extends to pharmacy teams, as well as all pharmacists who support the public on the frontline. We will be seeking clarification about this with government officials, along with other detail about how the scheme will work in practice. As the professional body, the RPS wants to be involved in any further conversation taking place on this. We will be it raising with the pharmacy minister Jo Churchill at our regular weekly meeting with her."
Chair of the RPS in England, Professor Claire Anderson, said: "Pharmacists are risking their lives every day through face-to-face contact with the public. We must make sure our front line teams are fully protected with PPE and considered part of the NHS family.
"We should never have had to have this battle, which has demoralised many in our profession. In future, we expect the nation's third largest health profession to be included in key government announcements on policy affecting our NHS colleagues."