Exclusive: 77% of pharmacists report rise in abusive behaviour
Profession
Exclusive: 77% of pharmacists report rise in abusive behaviour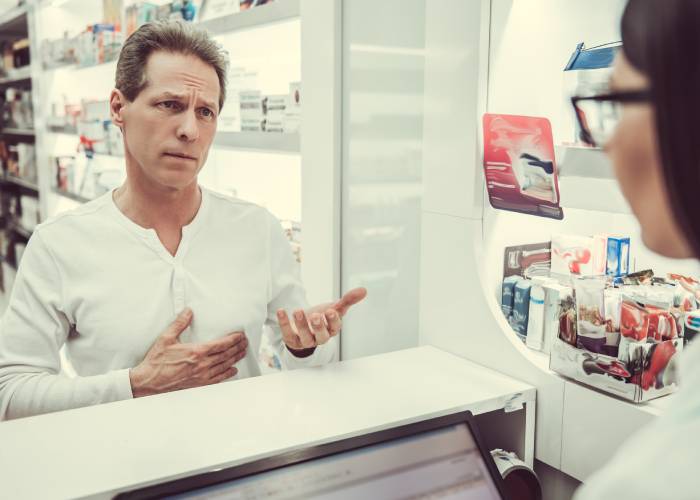 Over three-quarters of pharmacy teams have seen a rise in abusive behaviour from patients as anxiety around the availability of medicines ramps up, a new survey reveals.
Pharmacy Magazine and Independent Community Pharmacist's second coronavirus survey, conducted over the weekend of March 28-29, reveals that 77 per cent of 449 pharmacists have faced an increase in verbal abuse from patients since the Covid-19 pandemic began, with 16 per cent reporting a rise in physical abuse.
The survey reveals that as pharmacies increasingly find themselves on the frontline of the pandemic, they are having to contend with a wide range of inappropriate behaviours, from general discourtesy to flouting social distancing rules.
One pharmacist spoke of "verbal abuse, emotional blackmail, failure to observe social distancing, queue jumping [and] generally selfish behaviour."
Another referred to "huge amounts of verbal abuse and threats over the phone" adding: "Staff have been told 'I hope you get the virus' or 'I hope you die from coronavirus' multiple times per day... most of the abuse is from the over-60s."
Staff in multiples were more likely than independents to report higher levels of verbal abuse (85 per cent versus 72 per cent) and other types of inappropriate behaviour (75 and 64 per cent respectively). 
Physical threats
In addition to verbal abuse, some pharmacists listed incidents in which they or their teams had either been physically threatened or potentially exposed to Covid-19. 
One said a patient had "offered to knock me out". Some spoke of having been spat at by customers, while one said a patient had coughed in the direction of staff members "as some staff were wearing masks and the person didn't agree with it".
Another pharmacist said a patient "decided to urinate outside our door when we refused access to the surgery building".
Independents reported higher increased of physical abuse; 17 per cent reported a slight increase, compared with 10 per cent of multiples. Only two per cent in both independents and multiples reported a substantial increase.
Demand for fast service
It appears many instances of abuse arise from patients' expectations for the turnaround time on their prescriptions, with pharmacists reporting that few members of the public appreciate the surge in demand pharmacies are faced with, or that medicine supply chains are under strain. 
One pharmacist reported: "[We have seen] more verbal abuse from patients when prescriptions are not ready for collection, often because the surgery is taking longer to issue them and the patient presents before the prescription arrives".
Some said they were struggling to meet the increased demand for deliveries to patients who are self-isolating. One respondent said:"We physically cannot do any more deliveries than we already are. We are trying to explain the situation to patients and the insane increase in workload, but the abusive ones do not listen/care."
Some said it was evident that patients were acting out because they were scared, and several said patients had apologised to them when challenged. One reported: "Patient believed I had breached the two metre exclusion zone around them. I told them I hadn't and argued my point. The patient apologised."
Pharmacists also reported incidents between patients, such as when queueing outside the pharmacy, with some citing incidents of racial abuse between patients.
Several had asked patient to leave the pharmacy, or to transfer their prescriptions to a different pharmacy.