Pharmacists 'lambs to the slaughter' reveals Covid-19 survey
Profession
Pharmacists 'lambs to the slaughter' reveals Covid-19 survey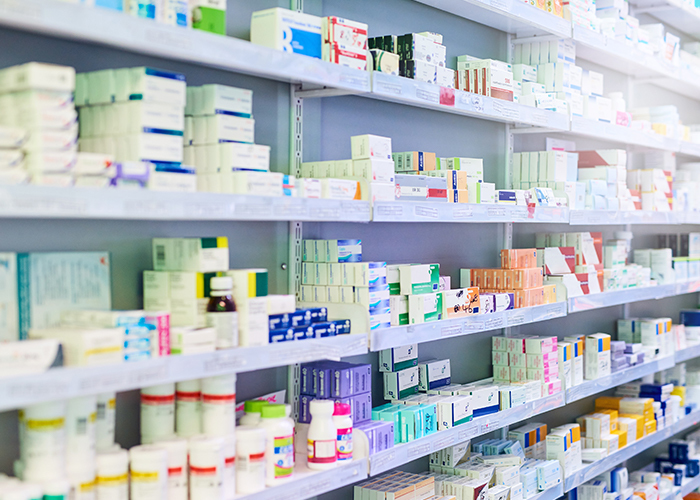 The past two weeks have seen workload issues push community pharmacists to breaking point while many question the official Government line on Covid-19 safety equipment, a new survey reveals.
The Pharmacy Magazine/Independent Community Pharmacy survey of 449 pharmacists, which was carried out over the weekend of March 28-29, points to a workforce buckling under the strain of rocketing demand. It follows on from an initial survey done a fortnight ago.
The new findings reveal that in just two weeks prescription volumes have soared by 68 per cent on average, with the multiples hit particularly hard. Just four per cent reported dispensing the same or fewer prescriptions.
Meanwhile, 75 per cent report filling prescriptions for longer-than-normal periods, potentially adding to strain on an already fragile supply chain. Just over a third said they were dispensing longer prescriptions for most of their patients.
Most pharmacists are forced to work longer hours to cope with this rising workload, particularly in independents where 45 per cent are working at least two more hours per day than they were a fortnight ago.
The survey also reveals the extent of the worrying trend of abuse towards pharmacy teams (separate story).
PPE: 'Lambs to the slaughter'
While the Government says it has issued all pharmacies with Personal Protective Equipment, just 17 per cent of respondents say they have received enough PPE to keep staff protected from Covid-19 infection. PPE worries were most acute in independents, with 13 per cent saying they had not received any kit.
One pharmacist warned: "We are totally naked – lambs to the slaughter. As always we our left to our own devices, using our own resources to protect staff… every day we are exposed to 200 potential virus-carrying customers."
Another said they "have had no support from the Government with the exception of a small emergency pack of PPE".
Shortages and rising costs
Stock shortages for prescription and OTC medicines, already widespread at the time of the first survey, have worsened in the past two weeks. Paracetamol shortages were most widely reported (78 per cent of pharmacists) followed by Clenil (60 per cent) and then other inhalers (40 per cent).
One pharmacist predicted a "wave of POM product shortages to impact us in April, which will really hamper our ability to support patients".
Seventy-seven per cent of independent pharmacies worried about their ability to pay their wholesaler bills, with a number saying they suspected some wholesalers of profiteering from the crisis.
Rising staff costs were again more deeply felt by independent pharmacies, with 42 per cent saying this was a significant worry and a further 14 per cent saying they did not believe they would be able to sustain their wage bill for much longer.
Government response 'appalling'
Across a wide range of metrics, including ability to control stock, capacity to cope with rising demand and working with the NHS, pharmacists report feeling more pessimistic than they did two weeks ago.
An overwhelming majority (86 per cent) felt the Government had done a poor or extremely poor job of supporting community pharmacies.
When asked what intervention would be most beneficial, 89 per cent wanted access to Covid-19 testing (PSNC has recently confirmed this will be available to pharmacy teams), 84 per cent wanted greater recognition for pharmacists, 73 per cent wanted more PPE and 55 per cent demanded immediate cash flow relief.
One pharmacist said the Government's response had been "appalling," adding: "Pharmacy hasn't given up - we are open, seeing patients, serving communities, possibly at huge risk to ourselves. But there is no recognition let alone funding."
'Unsustainable'
Pharmacy Magazine deputy editor Arthur Walsh commented: "Pharmacy teams are doing a heroic job under intolerable circumstances, but these findings show the present situation is not sustainable.
"The second wave of our survey had over 100 more respondents than the first, showing that pharmacists throughout the UK feel they are at breaking point and in dire need of support.
"Recent announcements on the availability of Covid-19 testing to pharmacy staff are encouraging, but urgent action is needed on a number of points including PPE, financial resilience and workload."