Pharmacists 'not protected' against COVID-19, fear closures
Profession
Pharmacists 'not protected' against COVID-19, fear closures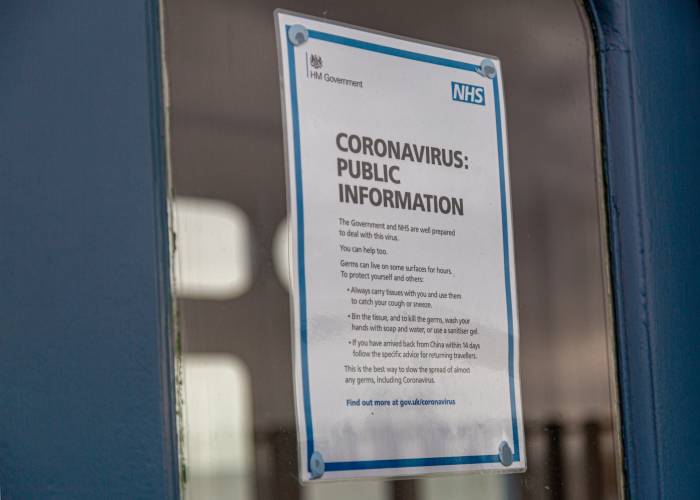 Pharmacists have been critical of the response from the Government to the coronavirus epidemic, with many feeling support efforts have targeted medics and overlooked community pharmacy.
In an exclusive CIG Research survey run over the weekend, findings from which were published yesterday, 76 per cent of 342 pharmacists said they were extremely or very concerned their pharmacy would have to close due to team members contracting the virus. A further 17 per cent were fairly concerned.
Closure fears were highest in independent pharmacies and small chains, but were fairly consistent throughout the sector.
Many felt not enough was being done to protect pharmacy teams and ensure pharmacies stay open.
In particular, 58 per cent of pharmacists felt the Government's containment efforts had been too lenient. Stricter Government advice discouraging 'non-essential' travel and social contact has since been issued, although schools remain open; 40 per cent of the pharmacists surveyed said school closures would be needed to contain the epidemic.
Most felt they needed greater support. One pharmacist commented: "I think the government need to support pharmacies more. GP surgery, doctors and staff have a lot more support.
"Pharmacy staff and pharmacists are at the forefront of this pandemic with regards to supporting and calming our patients and keeping everyone as safe and up to date with information. People are coming in for information due to fear."
Suggestions from pharmacists on how the Government could help them included free testing for pharmacy staff, restrictions on whom and how many people can enter the pharmacy, and an awareness campaign urging at-risk individuals to stay away from pharmacies.
'Fair' response from pharmacy bodies
On average, respondents felt the action taken to date by pharmacy bodies such as PSNC, the RPS and the NPA had been fair or better, with the exception of the Association of Independent Multiple Pharmacies; 56 per cent of AIMp members felt its response had been poor or very poor.
Pharmacists suggested a number of ways in which they could be better supported by their bodies, including:
Guidance on dealing with customers with possible infection
Help with protecting pharmacy staff from infection
Better information on stock availability
Lobbying Government for more funding
Giving pharmacies enough free hand sanitiser and alcohol wipes
Help with recruiting staff such as locums and delivery drivers
Information on steps to be taken in a worst case scenario
Better guidance on using personal protective equipment (PPE)
Training for support staff.
One pharmacist said: "PSNC needs to get change to contract for the duration of the crisis to concentrate on the essentials and forget the additional services and ridiculous paperwork for quality payments etc."
Yesterday PSNC chief Simon Dukes made an urgent appeal for funding to help pharmacies cope in a BBC Radio 4 interview.