Pharmacies delivered 185,000 Covid boosters in England on Monday
Profession
Pharmacies delivered 185,000 Covid boosters in England on Monday
Community pharmacies administered 185,000 Covid booster jabs out of 418,000 delivered in total in England on Monday, according to the Department of Health and Social Care.
The figures reveal the extent to which pharmacies are playing a significant role in the vaccination programme across the country. England Pharmacy Board chair Thorrun Govind called on the Government to allow more pharmacists to get involved to help meet the new daily targets for booster vaccinations.
"We've already seen an amazing response from pharmacists and pharmacy teams to support the national effort on Covid-19 and flu vaccinations. I know more pharmacists are keen to get involved and it's vital they're able to do this across all of England's regions, and that future expressions of interest are processed as quickly as possible," she said.
The DHSC said 24 million booster jabs have been administered in the UK, with 75 per cent of over 50 year-olds receiving a booster and more than one million people booking an appointment to have one since the national booking service opened for people aged 30 and over in England on Monday. The service is now open to everyone aged 18 and over.
Sponsored
OTC
Understand how fungal nail infections develop and help manage customer expectations around treatment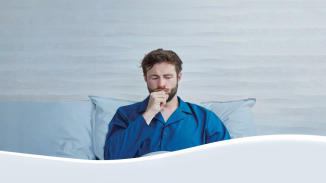 OTC
Discover how aromatic rubs can play a key role in customers' fight against symptoms of colds and congestion
Record my learning outcomes