GPhC: FTP rise may not be linked to staffing
Profession
GPhC: FTP rise may not be linked to staffing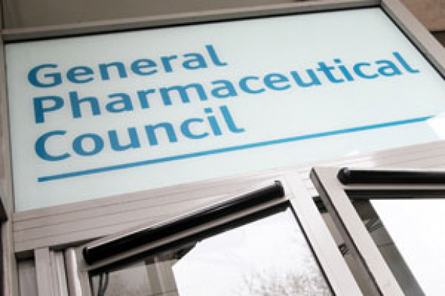 There may not be a clear connection between the record number of fitness-to-practise concerns being raised with the GPhC and staffing levels in pharmacies, the regulator has suggested.
In its performance monitoring report for the period October-December 2018 (which was discussed at its council meeting on February 7), the GPhC reveals this three-month period "saw a record high for concerns received" (697), including the "highest ever monthly total" in November 2018.
This represents a "significant uplift compared with the previous quarter and with the same period last year," the GPhC said.
Concerns around pharmacy practice meeting FTP performance standards may be raised with the regulator by the public or inspectors.
When Pharmacy Magazine asked whether there were any discernible trends in the concerns being raised, the GPhC responded that "although concerns have increased, the data does not indicate a particular reason to explain this increase".
Staffing levels
Pharmacy Magazine also asked the GPhC to comment on whether it believes staffing levels could be contributing to the spike in concerns.
The National Pharmacy Association has said in its patient safety update report on the same period that 'work and environment' factors accounted for 47 per cent of all patient safety incidents, up two per cent from the previous quarter.
This was most commonly linked to "workload, distractions and time pressures due to staff shortages and the pharmacist trying to undertake all risks themselves and not delegating to other pharmacy staff where appropriate," the NPA said.
While most medication errors did not involve a pharmacist, 21 per cent were associated with pharmacists "carrying out all steps in the dispensing process themselves," including clinical and accuracy checks, the NPA noted.
The GPhC told Pharmacy Magazine that in its inspections it monitors whether pharmacies meet Standard 2.1 ('there are enough staff, suitably skilled and qualified, for the safe and effective provision of the pharmacy services provided').
It noted that in the last quarter of 2018 the standard was "ranked sixth out of the 'not met' standards, with 26 occurrences in the quarter of pharmacies not meeting this standard".
"This is the first time in the last four quarters that Standard 2.1 has been out of the top five standards 'not met', the regulator told Pharmacy Magazine, adding that it is "continuing to monitor this closely".
The GPhC added that it wrote to trade associations including the NPA last autumn to ask "how their members are implementing our guidance on ensuring a safe and effective pharmacy team, and what challenges their members are facing in relation to staffing."
"We are continuing to engage with them and others on this issue," the regulator said.
Record my learning outcomes