Lloyds launches mental health pilot in Manchester
Practice
Lloyds launches mental health pilot in Manchester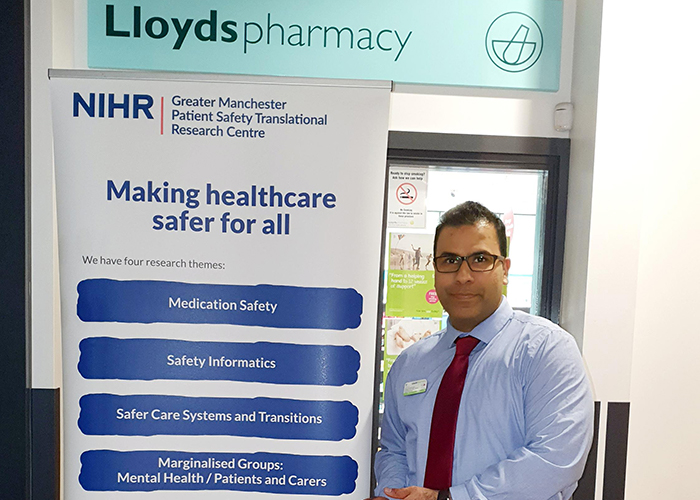 Community pharmacists in Greater Manchester are piloting a new service that offers personalised support to patients being treated for mental illness.
The service, which is known as AMPLIPHY (Advancing Mental Health Provision in Pharmacy), involves pharmacists sitting down with patients who have recently been prescribed a medication for depression or anxiety, or who have had a change to their prescription.
Initial discussions centre on the patients' medicines, such as dosage and any potential side effects, as well as seeking to identify goals that could improve the patient's quality of life, such as taking up a new hobby.
A second meeting takes place one to two weeks later, with follow-ups taking place each time the patient picks up their prescription for the first three months of treatment. The patient can choose whether to speak to the pharmacist in person or over the phone.
The service is running across 10 LloydsPharmacy stores in the Greater Manchester area, with the aim of recruiting 12 patients for each pharmacy.
It is funded by LloydsPharmacy in collaboration with the National Institute for Health Research Greater Manchester Patient Safety Translational Research Centre (NIHR GM PSTRC), a partnership between the University of Manchester and Salford Royal.
It will run until April 2020, after which an impact evaluation will be carried out to determine what the next steps should be.
Gary Pickering, professional support manager at LloydsPharmacy parent company McKesson UK, said: "Treatment for mental health conditions can often present ups and downs for patients during the first few months. As such, treatment failure rates can be quite high.
"By supporting the patients through this journey and giving reassurances that what they're experiencing is normal, the hope is that the treatment outcomes will significantly improve."
Mr Pickering said pharmacists were well placed to support mental health patients, adding that the pilot would be used to "find out what people want and expect from their interactions with pharmacists".
Hayley Gorton, a senior lecturer in pharmacy practice at the University of Huddersfield, helped to develop the project. She said community pharmacists "represent a significant opportunity when looking at how to improve patient safety in the treatment of mental health conditions".