Exemption checking rollout 'will save many staff hours'
Practice
Exemption checking rollout 'will save many staff hours'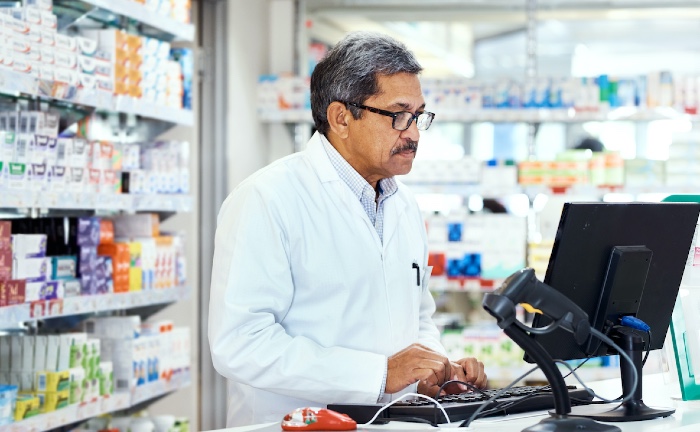 The real time exemption checking service (RTEC), which will allow pharmacies to electronically check if a patient is entitled to free prescriptions at the point of dispensing, is being rolled out across England, with NHS Digital claiming it will save pharmacy teams a substantial number of hours.
It is hoped the system, which has been trialled in 40 pharmacies, will speed up the checking process while ensuring patients who are exempt from prescription charges do not pay.
It is also aimed at preventing those who are not entitled to an exemption from claiming free prescriptions.
Pharmacists will be able to use the system to check a patient's name, date of birth, postcode and NHS number, with an 'exempt' message appearing if they are entitled to free prescriptions.
Exempt patients will not have to sign the patient declaration on the prescription form. An 'unknown' message will appear if no exemption is found.
'Two minutes saved per check'
NHS Digital, which developed RTEC alongside the NHS Business Services Authority, said the system saves an average of two minutes per request when an exemption is confirmed digitally and "has so far saved over 4,500 hours of pharmacy staff time." That amounts to 112.5 hours for each of the 40 pilot pharmacies.
RTEC, which uses a dispensing system that was developed by Positive Solutions (other suppliers are expected to develop their own systems throughout the year), applies to prescriptions sent via the electronic prescription service and covers medical, maternity, low income scheme, tax credit exemptions and prescription prepayment certificates.
However, patients receiving an exemption under universal credit are not included in RTEC.
NHS Digital said a pilot involving Department for Work and Pensions benefit exemption checking is currently underway.
An NHSBSA spokesperson said the switch to automated checking had been welcomed by both patients and pharmacists.