Landmark NHS 111 referral scheme to launch on October 29
Practice
Landmark NHS 111 referral scheme to launch on October 29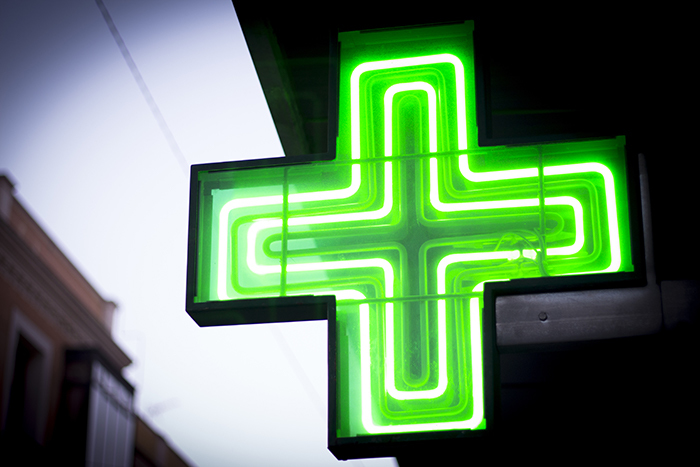 From today (Monday September 2), pharmacies in England can register for a new service that will see them take referrals from NHS 111 and receive £14 for each face-to-face or telephone consultation they carry out.
The Community Pharmacist Consultation Service (CPCS), one of the flagship elements of the five-year funding settlement announced this summer, launches on October 29. Pharmacies that meet the eligibility criteria can then begin taking referrals for urgent supply of repeat prescriptions and minor ailments such as hay fever or sore throat.
NHS England is incentivising early registration with a "transition payment" aimed at helping pharmacies equip themselves to provide the CPCS, with £900 available to those who sign up by December 1 and £600 to those who do so by January 15.
How it works
The CPCS draws on two pilot services – the NHS Urgent Medicine Supply Advanced Service and the Digital Minor Illness Referral Service. It will see NHS 111 operators assess patients' queries and, where appropriate, recommend that they call a nearby pharmacy that has signed up to the CPCS. A pharmacist will then ask the patient about their condition using a "structured approach".
A number of consultations are expected to be telephone-only, in which the pharmacist decides it is not necessary for the patient to come to the pharmacy for medication, advice, or a further referral. However, evidence from previous pilots suggests that most patients will be advised to come to a local pharmacy to discuss their condition in the private consultation room.
NHS 111 will also notify the pharmacy that a referral has taken place via electronic messaging. Pharmacy teams will be expected to monitor the CPCS IT system "on an appropriate regularity" to ensure queries are picked up, NHS England said.
Criteria
Pharmacies can now register to provide the CPCS via the NHSBSA 'Manage your service' (MYS) portal.
Eligibility criteria include having a "clearly designated" consultation room, SCR access, ensuring all team members involved in providing the service are appropriately trained, and having SOPs in place to provide the service.
NHS England said that the skill demands the CPCS will place on pharmacists are "core competencies for all pharmacists" but said those providing the service should ensure they can assess clinical needs and spot red flags.
"Step change"
Deputy chief pharmaceutical officer Dr Bruce Warner said the CPCS "represents a major step change in the service the NHS provides to patients, and fully uses the clinical skills and expertise local pharmacists have to offer as the 'go to first' point of call for people with minor illnesses".

Dr Warner said the NHS wanted pharmacies to begin registering for the CPCS "so we have it up and running across the country for the benefit of patients this winter".

The service "establishes community pharmacists as a major clinical provider within the NHS," he added.

PSNC director of NHS services Alastair Buxton commented: "During the contract negotiations it became clear that the implementation of this service was of the highest priority for the NHS and Government.

"If community pharmacy can deliver this service successfully, it will secure our place at the heart of primary care and will give the sector leverage for the future. If we choose to ignore what our customer wants, we will not be able to gain that leverage."

RPS English Pharmacy Board chair Claire Anderson said the service was a "win-win" for patients and community pharmacists, while NPA chief executive Mark Lyonette said that although taking on services would be "difficult to do with static funding", the CPCS was "strategically important".