DHSS consults on introducing OPD with an eye to hub-and-spoke
Practice
DHSS consults on introducing OPD with an eye to hub-and-spoke
The Department of Health and Social Care is consulting on proposals to enable pharmacists to utilise manufacturer's original packs when dispensing medicines.
The DHSS says original pack dispensing (OPD) will help pharmacists to become more efficient and to free up their time for other tasks such as providing clinical services to patients.
It adds: "OPD will mean more prescriptions can be assembled using an automated process and so there will be synergistic efficiencies gained by use of hub-and-spoke dispensing and automation."
Earlier consultations with stakeholders have pointed to OPD as a main factor in determining whether hub-and-spoke dispensing will create the looked-for efficiencies.
The proposed changes would be introduced by amending Part 12 of the Human Medicine Regulations 2012.
The core proposal is that pharmacists will have flexibility to dispense up to 10 per cent more or less than the prescribed quantity if that means they can dispense in the manufacturer's original pack, except where this would negatively affect the patient's clinical treatment regimen (eg a course of antibiotics).
A deviation of 10 per cent provides sufficient flexibility to cover the majority of the mismatches in pack sizing due to the quantity prescribed, for example a 28 pack (or multiple) when 30 is prescribed, or a 30 pack when 28 is prescribed.
There is no flexibility proposed around formulation or strength, however, and the proposed changes would not apply to Controlled Drugs.
Additionally, the Government is proposing that the supply of sodium valproate must always be in original packaging regardless of the conditions set around OPD, to ensure that every patient taking the medicine receives a patient information leaflet setting out essential safety information.
The proposal is that where a prescription for valproate is not for a quantity in an original pack size, the requirement will be that the nearest number of whole packs will be supplied (either up or down) so that the patient receives only complete packs.
The amendments will include a transitional provision, so the flexibility does not automatically apply in NHS pharmaceutical services in England, Northern Ireland and Wales, to enable these administrations to decide how they want these to apply in their respective NHS services.
In Scotland, the Scottish government is not seeking such a transitional provision because of arrangements already made so pharmacists will be able to utilise the original pack dispensing (OPD) flexibility within their NHS service provision straight away.
Citing patient safety considerations, the DHSS says OPD will make it easier for pharmacies to ensure that patients will receive the package insert which provides detailed information on the safe and effective use of the product. It will also mean patients get complete packs where the days of the week are marked, making it easier to see whether they have taken their medicine that day and how many they have left.
From internal analysis, the DHSS estimates that approximately 75 per cent of prescription items are already prescribed in quantities that align with available pack sizes
The consultation will close on December 13.
Sponsored
OTC
Understand how fungal nail infections develop and help manage customer expectations around treatment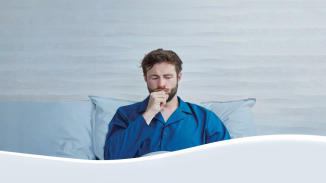 OTC
Discover how aromatic rubs can play a key role in customers' fight against symptoms of colds and congestion
Record my learning outcomes