Sharp increase in diabetes-related lower limb amputations
Health & NHS
Sharp increase in diabetes-related lower limb amputations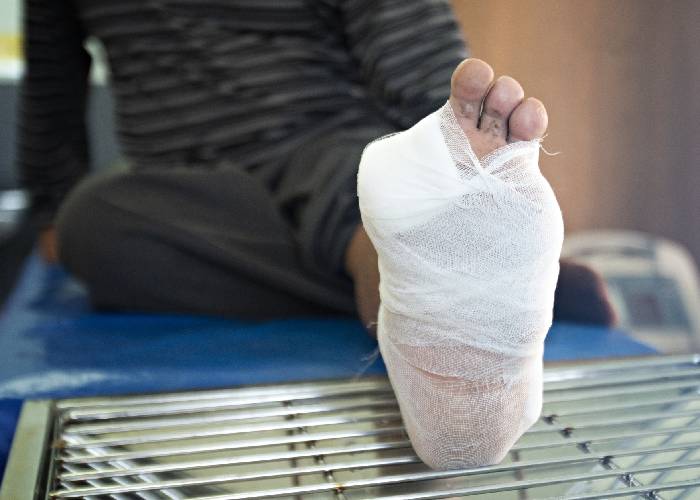 Diabetes leads to more than 176 leg, toe or foot amputations every week in England, according to new figures released by Diabetes UK.
There were 27,465 lower limb amputations related to diabetes in England from 2015 to 2018, an increase of 18.3 per cent from 2011-2014, the charity has revealed. There has been a significant rise in minor lower limb amputations (22.4 per cent rise), defined as below the ankle, and a more gradual increase in the number of major lower limb amputations (8.8 per cent rise), defined as below the knee.
Diabetes UK says this persisting rise in diabetes related amputations is partly due to the fact that one in six hospitals still do not have multidisciplinary specialist foot care teams.
Diabetes is the most common cause of lower limb amputations in the UK. A person living with diabetes is 20 times more likely to experience an amputation than someone without the condition.
Foot ulcers and amputations are also costly for the NHS, with at least £1 in every £140 of NHS spending going towards foot care for people with diabetes.
Dan Howarth, head of care at Diabetes UK, said: "Ensuring that multidisciplinary specialist foot care teams are in every single hospital across the country will not only significantly improve outcomes for people with diabetes, it will also cut down on long-term costs to the NHS."


Practice point
It is vital that all people living with diabetes know how to look after their feet and check them regularly for the signs of foot problems. It is crucial that people with diabetes know how important it is to seek medical attention if they spot any signs of foot problems – a matter of hours can make the difference between losing and keeping a foot. Pharmacy checks that all patients with diabetes had received foot and eye checks in the previous 12 months formed part of the 2019-20 Pharmacy Quality Scheme.