Coronavirus sees global shift in hygiene behaviour
Health & NHS
Coronavirus sees global shift in hygiene behaviour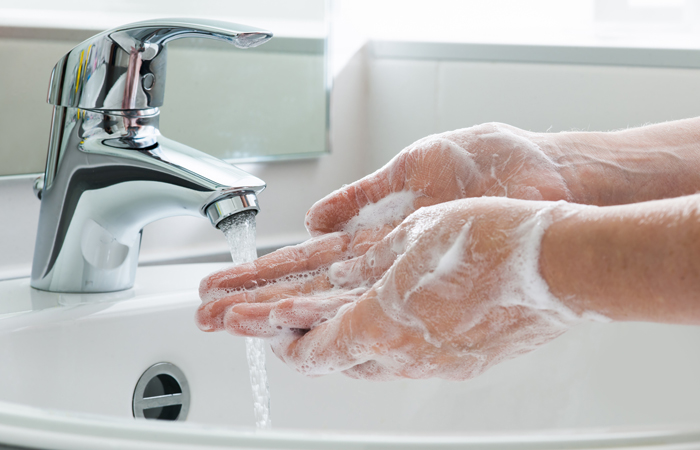 The current coronavirus outbreak has led to widespread concern with many people changing their hygiene behaviours as a result, a new multi-national study has found.
The study, which was carried out by pharmaceutical company RB and pollsters Harris Interactive, surveyed 11,000 adults across 11 countries affected by the epidemic, including the UK, China and Australia.
Handwashing on the increase
It found that 95 per cent of people globally were aware of the outbreak, and 86 per cent felt they were familiar with the steps they needed to take to protect themselves. The top three most trusted sources of information were international/local health authorities, news outlets and healthcare professionals such as pharmacists and doctors.
The study found that 77 per cent of people are concerned about the COVID-19 novel coronavirus outbreak, with two-thirds worried they or their family would be affected. Half of the respondents said they had changed their hygiene behaviours, such as washing their hands more often or using hand sanitiser more regularly.
Increased handwashing was most prevalent in Asian countries like Malaysia, Thailand and China, where people reported feeling most concerned about the outbreak.
Worldwide, just over a quarter of respondents were avoiding shaking hands with other people, and 29 per cent were avoiding public transport.
Sixty-two per cent of respondents felt worried about being in a crowded place, while 44 per cent said they were actively avoiding crowds.
However, 62 per cent reported feeling confident their local authorities were taking the right measures to protect people from the virus.
"This survey shows that while concern about the novel coronavirus is high, it is encouraging to see that people are already adapting their hygiene behaviours such as handwashing," said chartered environmental health practitioner Lisa Ackley.
"Not only will this help to protect against coronavirus infection, but the simple action of hand hygiene at key moments helps guard against other respiratory and gastrointestinal diseases."
As of February 25 more than 80,000 cases have been diagnosed globally, with most in China where the death toll is over 2,600. Italy is the worst-affected country in Europe with 283 cases according to a CNN report, and is taking stringent measures in the northern region of Lombardy to contain the virus.
Ten-fold rise in demand for hand sanitiser
UK online pharmacy Medino said last week it had seen a huge spike in demand for hand sanitiser, with a 1044 per cent rise in purchases in February compared to the previous three months. Demand was highest in London and Brighton, both of which have had confirmed cases of the virus.
Medino superintendent pharmacist Giulia Guerrini said: "A number of these customers are not our regular buyers, rather we're seeing new customers purchasing large quantities of hand sanitiser suggesting people are stockpiling in response to recent events."