Scottish pharmacies get £5.5m Covid-19 funding boost
Health & NHS
Scottish pharmacies get £5.5m Covid-19 funding boost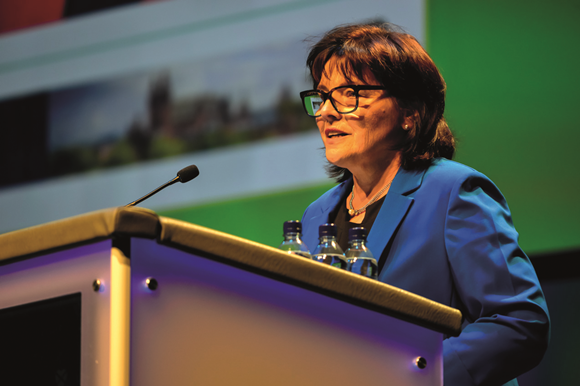 An 'initial funding package' of £5.5m in extra cash has been made available to community pharmacies in Scotland to support them during the Covid-19 pandemic.
The funding, which is being given over and above the global sum for the sector, was announced today by Scottish health secretary Jeanne Freeman.
Ms Freeman said the money would help with the surge in activity pharmacies were seeing in terms of dispensing volume and patient consultations, and would help cover the costs of safety equipment, social distancing measures and staffing.
It follows a previous commitment to give pharmacies three times their usual base payment at the end of April in the form of an advance from the global sum.
Community Pharmacy Scotland (CPS) welcomed the announcement of new funding but stressed that it was an "initial" measure and further support would be needed for a sector that has acted as "the real frontline" in primary care in recent weeks.
Request to open on Easter
Ms Freeman said that because of the Covid-19 crisis she had taken the "unusual step" of asking pharmacies to stay open on Good Friday and Easter Monday "where it is possible to do so".
"I can confirm that the Scottish Government will meet in full any necessary additional costs incurred by community pharmacies in supporting the NHS at this time," she said, adding that the sector had responded "positively" to her request.
CPS commented: "While the Easter opening ask is one that will be difficult for pharmacy teams anticipating a break after a number of challenging weeks, it does underline the importance of community pharmacy teams up and down the country."
'A central part of primary care'
Speaking at the Scottish Government's daily Covid-19 briefing, Ms Freeman thanked community pharmacy teams for their "incredible hard work" in supplying medicines and caring for the public during the pandemic.
"Community pharmacies are very much a central part of our primary and community healthcare workforce and services… they are in many ways where most of us will secure that healthcare and support that we need."
With growing reports of abuse against pharmacy staff, Ms Freeman urged the public to be patient during an "unprecedented time for the NHS," saying pharmacies "need your support" as much as any other part of the health service.
Politicians 'aware of Easter salary implications'
Speaking on a Community Pharmacy Scotland video message on Tuesday evening, chief executive Harry McQuillan told Scottish contractors the "first initial payment" -  secured at £5.58m and not the £5.3m originally announced - was part of a larger request submitted to the Scottish Government for "reasonable adjustments you have made to your premises and increased staff costs during March." He said that CPS were aware that the funding may not be enough to cover those costs.
Mr McQuillan said that while pharmacies were being asked to work on the Easter bank holidays the expectation was that not everyone would have to open: "The objective is to give pharmaceutical care coverage across health board areas."
"The ask is for you to consider where you can help with this. As the advice is for people not to travel, where possible, to consider whether you could open even for a half day on Good Friday and/or Easter Monday.
Mr McQuillan said the level of funding for Easter working was one of the major subjects for discussion at CPS's virtual board meeting today [Wednesday] and that politicians are "fully aware of the salary implications of Bank Holidays". 
This article has been updated with comment from Community Pharmacy Scotland's Harry McQuillan since it was first published.
Sponsored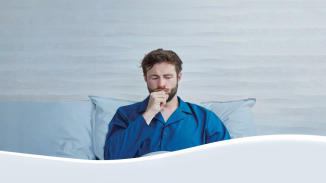 OTC
Discover how aromatic rubs can play a key role in customers' fight against symptoms of colds and congestion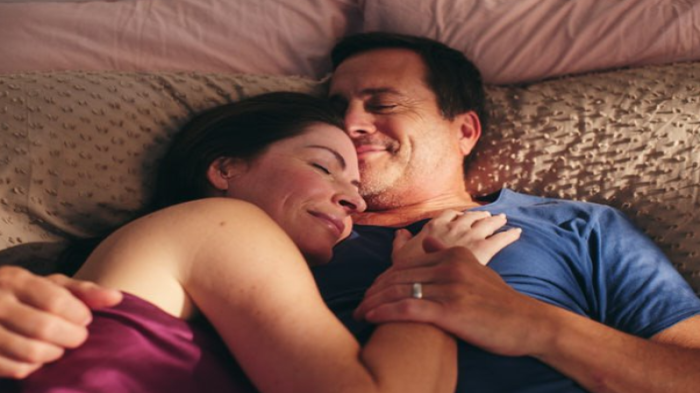 OTC
This training video will support your conversations around treatment goals for EP products so you can help meet your customers' needs
Record my learning outcomes