PSNC concerns around 'fraudsters' delivering medicines
Health & NHS
PSNC concerns around 'fraudsters' delivering medicines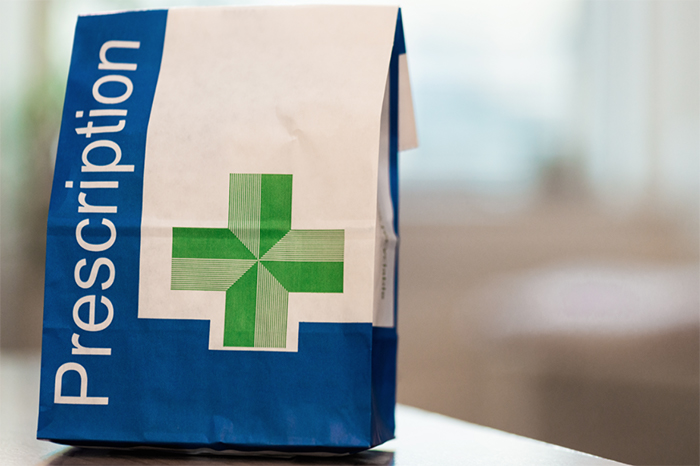 Pharmacies in England may now use an 'army' of NHS volunteer responders to deliver medicines to patients during the Covid-19 pandemic – but many in the sector are concerned about the safety implications.
NHS England & Improvement announced yesterday that over 750,000 volunteer recruits had undergone screening checks by the Royal Voluntary Service, and could now be used to help the 2.5 million people identified as being most vulnerable to coronavirus infection.
These volunteers may now deliver medicines from pharmacies, drive patients to and from health appointments and hospitals, telephone patients isolating at home or transport medical supplies and equipment for the NHS.
PSNC concerned about 'fraudsters'
However, PSNC has warned that pharmacies still need clarification on a number of points and stressed they should not be asked to do anything that could increase the risk to their patients. It said pharmacies should only be required to use DBS-checked volunteers to deliver medicines.
"Fraudsters could use this system to their own ends, by gaining trust, by gaining information on people and using it to exploit those people who are currently shielded and locked away in their own homes," PSNC chief Simon Dukes told BBC Radio 4's Today programme yesterday.
PSNC is still in talks with NHSE&I and the Department of Health around a planned national community pharmacy medicines delivery service announced some weeks ago, and said delays in the roll out of this service have been "incredibly frustrating".
It is particularly concerned with pinning down "how pharmacies will have to make use of the volunteer network" to support the service.
"We are continuing to work through the negotiations to ensure that pharmacies do not face undue workload or liabilities as a result of this new service and the involvement of the volunteer network," a PSNC statement read.
Mr Dukes said PSNC hoped to find a solution "that allows pharmacies to work collaboratively with these volunteers, the vast majority of whom are selflessly offering their own time"
'Volunteer deliveries endanger patients'
Dorset contractor and Lib Dem councillor Mike Hewitson spoke out strongly against the use of volunteers to deliver medicines, saying it endangered patients and could cause "completely avoidable harm".
Fifty-four per cent of 449 pharmacists in a recent Pharmacy Magazine/Independent Community Pharmacist survey said they were greatly concerned about using volunteers for deliveries, or would not use them because of their safety concerns.
One commented: "Having volunteers available is a positive step but if they are not experienced or previously trained in useful roles we will struggle to integrate them without causing problems for ongoing operations."
A number of pharmacists have also argued that funding should be made available to deliver medicines to patients outside the 'shielded' group, in part because requests for deliveries have risen considerably since the funded service was announced.