PSNC: Services suspended to aid COVID-19 response
Health & NHS
PSNC: Services suspended to aid COVID-19 response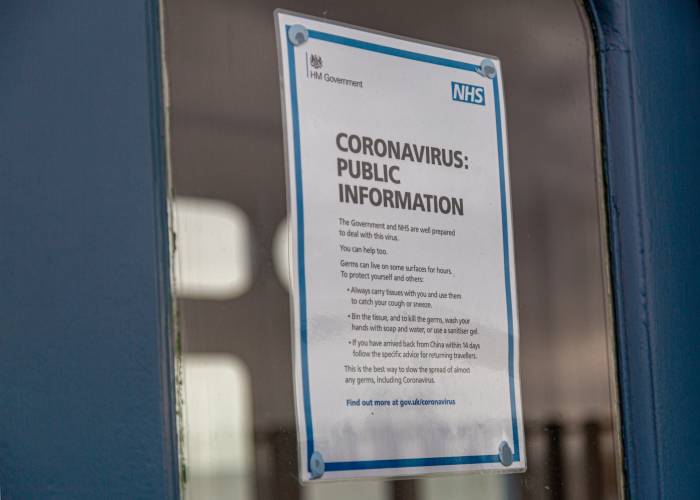 The Pharmacy Quality Scheme is to be postponed for at least three months in order to release £18.75m for community pharmacies' response to the COVID-19 pandemic, PSNC has announced.
The negotiator today revealed a number of measures it had agreed with NHS England & Improvement and the Government to support pharmacies, who increasingly find themselves on the frontline of the national crisis.
The announcement followed guidance from NHS England earlier in the week that made clear pharmacies would be reimbursed for temporary closures related to COVID-19.
Services suspended
As well as using the £18.75m released by the suspension of PQS requirements, the Government is to suspend a number of services and pilots that were due to come online in the next several months as part of the contractual framework.
These include the hepatitis C testing service and Pharmacy Integration Fund pilots such as blood pressure testing and stop smoking referrals from hospitals.
For the time being, all public health campaigns will focus solely on the COVID-19 response, and requirements to update practice leaflets and complete the National Antimicrobial Stewardship Clinical Audit for 2019-20 have been waived. Other deadlines have been pushed back including pharmacy clinical audits.
New services
The Government wishes to commission two new services specifically targeting the pandemic: an urgent supply service for patients whose GP practice is closed (this has already been 'switched on' in some locations) and a medicines delivery service for vulnerable patients self-isolating at home.
PSNC also said patients phoning 111 with upper respiratory tract symptoms that are not believed to be COVID-19 related are now being told to phone the pharmacy and speak to the pharmacist, and that all such consultations can be done over the phone "unless there is a clinical need for the patient to be seen".
Pharmacies should by now have received a pack containing personal protective equipment for the team, PSNC said. Pharmacies that have not received a PPE pack should call the National Supply Disruption line on 0800 915 9964 or email supplydisruptionservice@nhsbsa.nhs.uk
PSNC demanding a cash injection
PSNC said it was "increasingly concerned about the viability of community pharmacies" and had told officials the sector needed: a "significant cash injection" to protect the supply chain and prevent closures; money for the new COVID-19 services being agreed; cashflow support for medicine price hikes; and indemnity cover for pharmacy staff re-deployed to new roles.
There are also urgent discussions taking place around issues such as COVID-19 testing for healthcare staff, opening hours and whether all pharmacy staff are classed as 'key workers' meaning their children may still go to school.
PSNC chief Simon Dukes said pharmacy bodies were "working flat out" behind the scenes for pharmacy teams.
He said: "There is much more to do, and PSNC is in ongoing and urgent discussions with NHSE&I and DHSC on a significant number of issues related to the COVID-19 response, while LPCs are also busy managing local responses.
"Our discussions are wide-ranging and will be ongoing as this situation continues to evolve. We will continue to work to get answers and solutions for you and we will continue updating you as soon as we are able to."