Pharmacy 111 referrals up 10% due to CPCS
Health & NHS
Pharmacy 111 referrals up 10% due to CPCS
Within 10 weeks of the launch of the Community Pharmacist Consultation Service NHS 111 saw a "significant six per cent reduction in referrals to GP appointments and a corresponding increase in referrals to pharmacy of 10 per cent", according to Anne Joshua, head of pharmacy integration at NHS England and NHS Improvement.
Writing in a blog on the NHE England website, she said the service was "already proving hugely popular", with over 200,000 people benefitting from quick treatment for a range of conditions since the October 29 launch.
"Using pharmacists' skills in this way is helping to build multidisciplinary clinical teams in primary care, working across traditional boundaries, while at the same helping reduce pressure on GPs and other services. With many local pharmacies open during the evenings and at weekends, the speed and convenience of the service looks like a winning combination," said Ms Joshua.
Over 10,700 pharmacies have now signed up – 93 per cent of the total number in England – and feedback from pharmacists has been positive, she said. "Listening to pharmacists' feedback so far, it's clear that many want to do even more for patients. We're working on this too and are currently looking at how to increase the range of conditions included in the service."
In addition to her role as head of pharmacy integration, Anne Joshua is responsible for leading the programme of work supported by the Pharmacy Integration Fund.
Meanwhile, pharmacies providing the CPCS are being reminded that they must have IT equipment accessible within their consultation room to allow contemporaneous records of the CPCS consultations to be made within the CPCS IT system (PharmOutcomes or Sonar) from April 1.
Pharmacy Network News is aware of anecdotal reports of a sharp rise in CPCS referrals since the onset of the COVID-19 epidemic.
Sponsored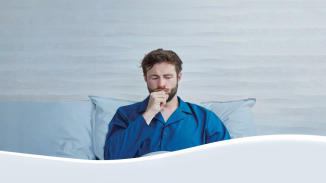 OTC
Discover how aromatic rubs can play a key role in customers' fight against symptoms of colds and congestion
Record my learning outcomes