Loss of smell added to Covid-19 warning symptoms
Health & NHS
Loss of smell added to Covid-19 warning symptoms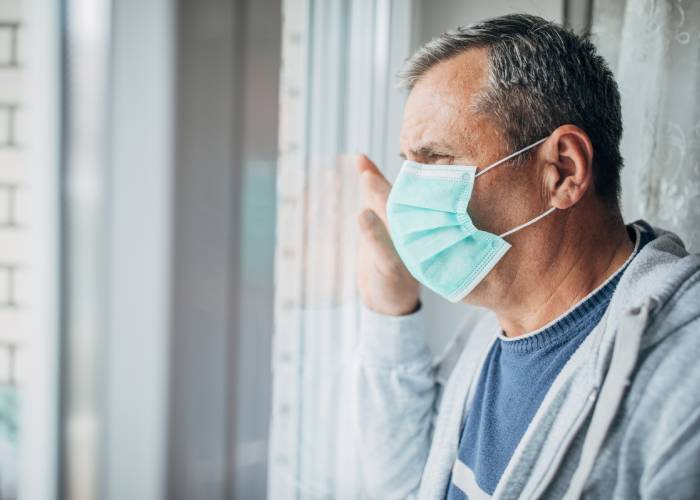 From today, individuals who experience a loss or changed sense of smell or taste are being advised to self-isolate at home according to new Covid-19 public health guidelines.
A joint statement issued today by the UK's four chief medical officers advises that anosmia has been added to the list of 'red flag' symptoms that indicate potential coronavirus infection, alongside fever and a persistent cough.
Any individual who experiences any one of these symptoms, or a combination of them, should stay at home for seven days (longer if symptoms persist) and their household should self-isolate for 14 days.
"We have been closely monitoring the emerging data and evidence on Covid-19 and, after thorough consideration, we are now confident to recommend this new measure," the chief medical officers' statement read.
Deputy chief medical officer for England Jonathan Van Tam said adding the new symptom would help detect 93 per cent of cases, up from 91 per cent when cough and fever are classed as the only relevant symptoms.
UK 'missing the ball'
As the UK joins a number of other countries in updating its list of warning signs, some scientists have criticised the Government for not acting sooner.
Professor Tim Spector of King's College London, who has been collecting data from KCL's symptom tracker app, said between 50,000 and 70,000 individuals may have been wrongly advised not to self-isolate. His team has recommended self-isolation for people experiencing anosmia since early April.
He told BBC Radio 4's Today programme: "At the moment, people are being told to go back to work if they're a care worker, and they've got something like loss of smell or taste or severe muscle pains or fatigue – things that we know and we've shown are related to being swabbed positive.
"This country is missing the ball in underestimated cases but also putting people at risk and continuing the epidemic."