Better access to Covid testing for pharmacy staff
Health & NHS
Better access to Covid testing for pharmacy staff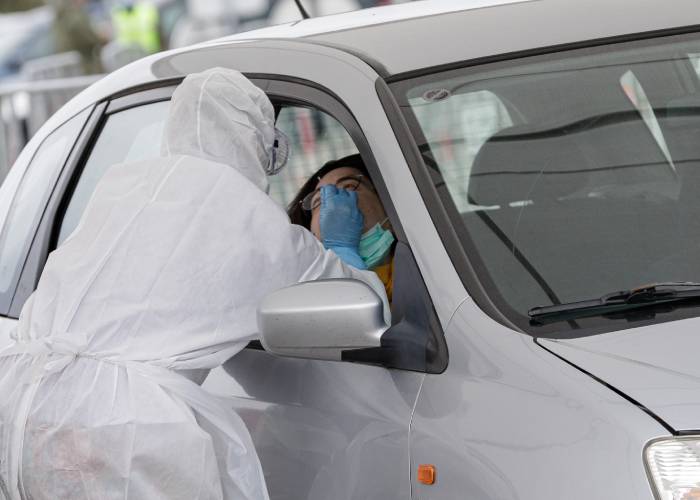 Community pharmacy workers and their family members will be able to book Covid-19 tests through a new online portal, the Government has said.
The Department of Health and Social Care announced on Friday April 17 that the Care Quality Commission had developed an online tool allowing health and care staff to book a test at one of the national test centres.
This is aimed at helping health workers who are self-isolating because of possible Covid-19 symptoms to know whether they are infected or whether they can return to work.
PSNC said the CQC portal would allow staff to book a test "where necessary". Testing will be available to symptomatic health workers, and to symptomatic people sharing a household with a frontline worker who is self-isolating because of the symptoms of the person they are living with.
The test, which involves taking a swab of the nose and back of the throat, can be self-administered or carried out by someone else. The Government hopes to have 50 test centres up and running around the country by the end of the month.
Individuals will need access to email, a mobile phone and a car to organise their test; it is not possible to test those who arrive by public transport. Once a testing appointment has been booked, they will receive a confirmation email. They may present this email or their ID card when they arrive at a test centre, and should use their smartphone to scan their test kit's barcode in order to receive their result. DHSC is aiming to return results within 48 hours.
On Saturday April 18 the NHS BSA sent an email to all community pharmacies in England containing a link to an invitation template for employees needing testing, as well as link to the CQC portal. The CQC tool will eventually be replaced by a permanent digital booking system.
PSNC warned contractors that neither the invitation template nor the CQC link should be shared beyond employees in need of testing. "This includes not posting it on social media," said PSNC.
Community pharmacy staff in some areas have been able to access testing for some weeks where this has been organised at a local level.
For example, Greater Manchester LPC announced on April 7 that it had worked with other organisations to secure "limited" testing for pharmacy key workers at a drive through facility in Manchester Airport.