Covid-19 revamp for 'Every Mind Matters'
Health & NHS
Covid-19 revamp for 'Every Mind Matters'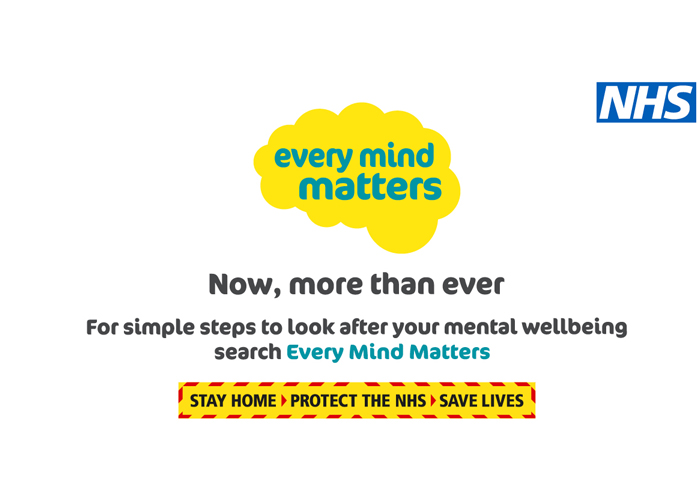 A new campaign – 'Now More Than Ever, Every Mind Matters' – has been launched by Public Health England (PHE) to support the public in managing their mental wellbeing during the Covid-19 pandemic.
The campaign, which is an extension of the existing Every Mind Matters campaign, encourages adults to take steps to look after their mental health during the Covid-19 crisis. The Every Mind Matters platform has been updated to incorporate the new Covid-19 mental health guidance and provide resources to help people look after their mental and physical health while staying at home.
The campaign is targeted at all adults, weighted towards those most at risk of mental health problems and more vulnerable groups (such as BAME groups and those aged 70+). The campaign will run for two weeks from 17 April and will include PR, TV, search, digital and social media activity.
The Duke and Duchess of Cambridge have endorsed this new campaign and have provided the voiceover for a new short film and TV advert.
A range of new partner assets to enable community pharmacies and other healthcare teams engage with the campaign has been developed by PHE, including social, digital, print friendly posters and a PR toolkit.
To help support the Government's response and to reinforce wider Covid-19 messages throughout the healthcare landscape, there are also a number of new resources available to download from PHE's Campaign Resource Centre, including new creatives for symptoms and hand washing, as well as the importance of staying at home and looking out for family, friends and neighbours.