MPs urge pharmacy minister to review sector funding
Health & NHS
MPs urge pharmacy minister to review sector funding
MPs have urged pharmacy minister Maria Caulfield to review annual funding for pharmacies in England in the wake of rising workload and inflationary pressures.
Kicking off a debate in Westminster Hall on Tuesday June 21, Labour MP Peter Dowd said pharmacy teams contribute an estimated £3bn in net value to the public and need to be better resourced to keep their doors open.
He said: "It is not just about thanking staff; it is also about recognising that the conditions they work in are crucial to the maintenance of a good service, whether a member of staff works in a larger or smaller pharmacy provider."
"Do we want a bare-bones network that delivers only the very basics for patients, or do we want a vibrant, innovative sector that is constantly looking to the future," asked Mr Dowd.
He pointed out that the fixed annual global sum has effectively led to significant pay cuts for the sector as business costs and inflationary pressures mount, highlighting PSNC figures showing that many contractors feel patient care has suffered as a result of the pressures on the sector.
"Let us have more community pharmacies," said Conservative MP John Hayes as he attacked what he described as the growing centralisation of public services.
Meanwhile, Labour MP and practising pharmacist Taiwo Owatemi noted that there have been 639 net closures of pharmacies since 2016, adding that "nine of them were lost in my city of Coventry".
Ms Owatemi also urged the Government to introduce "stronger protections" for pharmacy teams facing rising abuse from patients, citing recent survey data from the Pharmacists' Defence Association.
Responding to the contributions from MPs, Ms Caulfield said: "We are listening to the community pharmacy community and where we can make changes quickly and easily we will."
Commenting on funding talks, she said: "We are in negotiations for year 4 [of the contractual framework] so I am limited in what I can say about the funding, but I can reassure Members that the PSNC is negotiating hard and we want to work with it to expand services. Obviously, it is keen for funding to be attached."
She also said that the Government plans to create more diagnostic capacity within the NHS to deal with cancer check referrals from pharmacies, and repeated her assertions that the health service in England is looking to Scotland's Pharmacy First service for inspiration.
Sponsored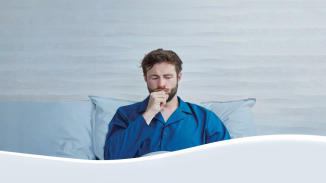 OTC
Discover how aromatic rubs can play a key role in customers' fight against symptoms of colds and congestion
Record my learning outcomes