Pharmacies to pilot cancer screening referrals, confirms NHS chief
Health & NHS
Pharmacies to pilot cancer screening referrals, confirms NHS chief
The NHS in England will fund a pilot in which community pharmacy staff help detect early signs of cancer, chief executive Amanda Pritchard has said.
Speaking at the NHS Confed Expo conference in Liverpool this morning (June 15), Ms Pritchard said the pilot would see pharmacy teams identify warning symptoms such as a cough that lasts longer than three weeks, difficulty swallowing and blood in a patient's urine.
These patients will then be referred directly for scans and checks without having to see their GP first.
This forms part of a wider commitment by NHS England & Improvement that includes roaming liver scan trucks and a programme of genetic testing for BRCA mutations among individuals with Jewish heritage.
Pharmacy Network News understands that NHSE&I has not yet selected the pharmacies that will participate in the pilot, although hundreds are thought to have expressed an interest in taking part. The list of pilot regions has not yet been made public.
It is also unclear whether the health service is looking at funding a national pharmacy cancer detection service using money above and beyond the contractual global sum, which is currently worth £2.592bn each year.
The NHS elective recovery plan published in February commits £2.3bn to expanding diagnostic services and £1.5bn for treatment, focusing on cancer in particular.
Ms Pritchard told today's conference: "The NHS will not rest in our efforts to catch cancer early and save more lives.
"We want to make it as easy as possible for those most at risk to get vital lifesaving tests."
The NHS chief also said community pharmacy will be a key element in a promised urgent and emergency care strategy due in the autumn.
National Pharmacy Association policy manager Helga Mangion said: "As a highly accessible healthcare setting, pharmacies can play an important role in spotting signs of cancer and make appropriate referrals into NHS care.
"This initiative builds on the skills of a highly-trained workforce and the fact that pharmacy staff know their patients well and see them regularly."
Royal Pharmaceutical Society England board chair Thorrun Govind said pharmacies can play a key role as cancer patients often self-medicate with over the counter medicines before receiving a diagnosis.
Access to patient records will be "key to safely advise and input into their care," she added.
Leyla Hannbeck, chief executive of the Association of Independent Multiple Pharmacies, said pharmacies were a "natural choice" as they see over a million patients each week.
Ms Hannbeck added: "Our ability to reduce time to diagnosis whilst alleviating the pressures on GP practice are the most compelling credentials for local pharmacies engagement.
"It is essential that the service must be adequately resourced and funded. The stakes are far too high for this to fail."
Martin Marshall, chair of the Royal College of GPs, said: "GPs already work closely with colleagues working in community pharmacy and we have great respect for their skills.
"What's vital is that those pharmacists taking part in the scheme have the appropriate training and support – both to identify potential signs of cancer and to support patients who may be concerned or anxious – and that there is enough capacity in onward services to cope with increased demand against existing backlogs."
Sponsored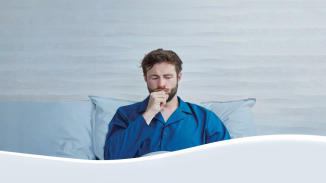 OTC
Discover how aromatic rubs can play a key role in customers' fight against symptoms of colds and congestion
OTC
Understand how fungal nail infections develop and help manage customer expectations around treatment
Record my learning outcomes