HPV vaccine reduces cervical cancer cases but gaps remain
Health & NHS
HPV vaccine reduces cervical cancer cases but gaps remain
The human papillomavirus (HPV) vaccine has reduced cases of cervical cancer in England by almost 90 per cent, according to a study published in the Lancet.
The findings reinforce the importance of the HPV vaccination programme which started in schools in the UK 13 years ago for girls aged 12 to 13 and is now offered to 11-year-olds. In the last two years, boys have also been offered the vaccine.
The study looked at its effect after was introduced in 2008 and found a reduction in pre-cancerous growth and 87 per cent less diagnoses of cervical cancer in girls who are now in their 20s. Cervical cancer kills more than 300,000 people each year.
Cancer Research UK said the findings were "historic" but researchers from Queen Mary University of London said they found one in 10 girls in the UK had still not received the vaccine.
They interviewed the parents of 6,000 14-year-old girls to understand the reasons why some had slipped through the net. They found girls who had not been vaccinated by that point were more likely to live in the most disadvantaged parts of the country, had been temporarily or permanently excluded from school, were taught at home or were from a black or other minority ethnic background.
Girls living in the most disadvantaged areas were 56 per cent less likely to have been administered a vaccine than girls in the most advantaged parts of the country.
The researchers from Queen Mary also reported some parents as saying they or their daughter did not want the vaccine or they were "scared of the vaccination procedure" while others said their child had not been offered the vaccine in school.
Others said their daughter was not in school when vaccinations were taking place.
Sponsored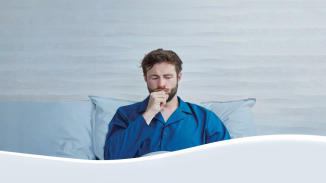 OTC
Discover how aromatic rubs can play a key role in customers' fight against symptoms of colds and congestion
Record my learning outcomes