Misperceptions causing people to reject vaping says report
Health & NHS
Misperceptions causing people to reject vaping says report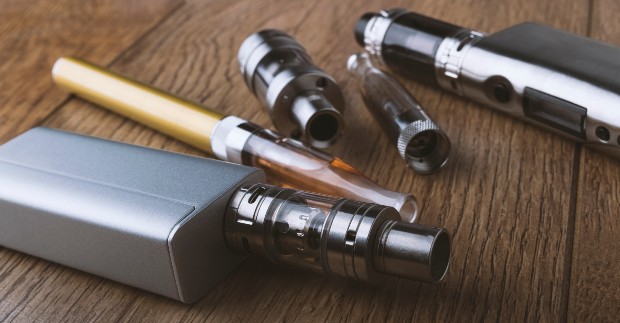 Misperceptions around the risks of vaping could be causing people to turn their backs on electronic cigarettes when giving up smoking, according to a report by Public Health England.
The report, conducted by researchers at King's College London, revealed that 38 per cent of smokers last year thought vaping was as harmful as smoking and 15 per cent regarded it as more harmful.
PHE said the number of vapers in England is plateauing although its study found the most popular smoking cessation aid were nicotine vaping products, which were used by 27.2 per cent of smokers in 2020.
They were followed by nicotine replacement therapy products (18.2 per cent) and the prescription medicine varenicline (4.4 per cent).
"Data from systematic reviews since PHE's 2018 report show that vaping products were significantly more effective for helping people stop smoking than NRT," PHE said.
It insisted vaping products "in local stop smoking services had some of the highest quit success rates - between 59.7 per cent and 74 per cent in 2019 and 2020" and suggested over 50,000 smokers quit thanks to a vaping device in 2017.
However, PHE said the impact of the Covid pandemic on adults and young people's smoking and vaping habits are unclear because "much of the data examined in this report (is) pre-pandemic".
Nearly five per cent of people aged 11 to 18 said they vaped at least once a month, the same as in 2020, and the majority of those were current or ex-smokers.
The number of adult vapers remained roughly the same as last year, with 2.7 million using the devices in England, while smoking rates fell to between 13.8 per cent and 16 per cent.
Around 11 per cent of former smokers vape while between 17.5 per cent and 20.1 per cent of current smokers are vapers. PHE said the number of vapers who also smoke has fallen since 2012.
Record my learning outcomes