Low cost steroid hailed as breakthrough Covid-19 treatment
Clinical
Low cost steroid hailed as breakthrough Covid-19 treatment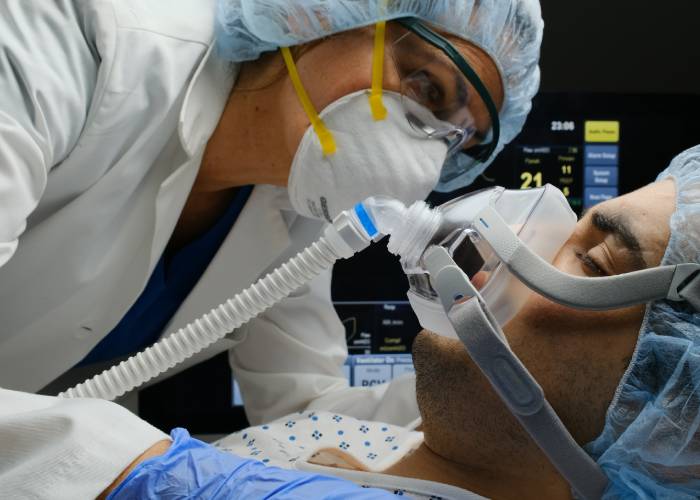 The low-cost steroid dexamethasone has become the first drug proven to significantly reduce deaths in patients hospitalised with Covid-19.
In a statement released today, researchers working on Oxford University's RECOVERY trial investigating potential Covid-19 treatments said low-dose dexamethasone had been found to reduce deaths by up to one third in hospitalised Covid-19 patients with severe respiratory complications.
A total of 2,104 patients were put on dexamethasone 6mg once per day (either by mouth or intravenous injection) for 10 days and compared to 4,321 patients randomised to usual care alone.
The steroid brought down deaths by one third in patients who needed ventilation and by a fifth in patients only receiving oxygen, but was not found to improve the prognosis for patients who did not need any respiratory intervention.
Because of these results, patients are no longer being recruited to the dexamethasone arm of the RECOVERY trial.
"Based on these results, one death would be prevented by treatment of around eight ventilated patients or around 25 patients requiring oxygen alone," the researchers said, adding that in light of the "public health importance of these results" the full details from the trial will shortly be published.
The drug was first made in 1957. Professor Martin Landray, one of the co-leads on the trial, said it costs "in the order of £5... for a complete course of treatment in the NHS, and substantially less - probably less than one dollar - in other parts of the world, for example in India."
'Can be used immediately'
Professor Peter Horby, one of the trial's chief investigators, said dexamethasone is "inexpensive, on the shelf and can be used immediately to save lives worldwide".
Professor Horby commented:  "Dexamethasone is the first drug to be shown to improve survival in COVID-19. This is an extremely welcome result. The survival benefit is clear and large in those patients who are sick enough to require oxygen treatment, so dexamethasone should now become standard of care in these patients."
Chief scientific adviser to the Government Sir Patrick Vallance said: "This is tremendous news today from the Recovery trial showing that dexamethasone is the first drug to reduce mortality from COVID-19. It is particularly exciting as this is an inexpensive widely available medicine.
"This is a ground-breaking development in our fight against the disease, and the speed at which researchers have progressed finding an effective treatment is truly remarkable. It shows the importance of doing high quality clinical trials and basing decisions on the results of those trials."
As of today, all strengths of dexamethasone oral solution and injection for solution are subject to a parallel export ban.