Hydroxychloroquine 'ineffective in treating Covid-19'
Clinical
Hydroxychloroquine 'ineffective in treating Covid-19'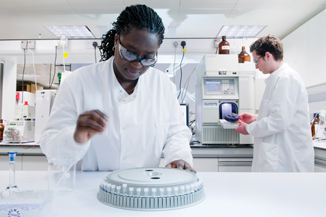 The RECOVERY trial, looking at the use of hydroxychloroquine in hospitalised patients with Covid-19, has released preliminary results showing the drug has no effect on mortality.
Professor Peter Horby, of the Nuffield Department of Medicine at the University of Oxford, and chief investigator for the trial, said: "Hydroxychloroquine and chloroquine have received a lot of attention and have been used very widely to treat Covid patients despite the absence of any good evidence. The RECOVERY trial has shown that hydroxychloroquine is not an effective treatment in patients hospitalised with Covid-19."
In the trial 1,542 patients were randomised to hydroxychloroquine and compared with 3,132 patients randomised to usual care alone. There was no significant difference in the primary endpoint of 28-day mortality (25.7 per cent hydroxychloroquine vs. 23.5 per cent usual care). There was also no evidence of beneficial effects on hospital stay duration or other outcomes.
A range of potential treatments have been suggested for Covid-19 but it is not known if any of them will turn out to be more effective in improving survival than the usual standard of hospital care which all patients receive.
The RECOVERY trial is a large, randomised controlled trial of possible treatments for patients admitted to hospital with Covid-19. Over 11,000 patients have been randomised to several treatment arms, or no additional treatment. Treatments being investigated include:
Lopinavir-Ritonavir (commonly used to treat HIV)
Low-dose dexamethasone
Azithromycin, a commonly used antibiotic
Tocilizumab, an anti-inflammatory treatment given by injection
Convalescent plasma (collected from donors who have recovered from Covid-19 and contains antibodies against the SARS-CoV-2 virus).
The trial was funded by UK Research and Innovation as part of the government's Covid-19 rapid research response. To provide real-time information in the pandemic, the results were announced on June 8 and the findings have not been peer reviewed.