ICBs show great interest in community pharmacist prescribing
Clinical
ICBs show great interest in community pharmacist prescribing
A total of 15 different clinical service models for independent prescribing through community pharmacy in England have been identified ahead of the start of the pathfinder pilot projects, it was revealed during the Clinical Pharmacy Congress.
All 42 ICBs submitted expressions of interest to trial community pharmacy independent prescribing services, Wasim Baqir, senior pharmacist for the Pharmacy Integration Fund at NHS England, told delegates.
Services for managing cardiovascular disease were the main focus, proposed by 27 ICBs. These included prescribing statins following CVD risk assessment and initiating hypertension therapy as part of the NHS Community Pharmacy Blood Pressure Check service.
Prescribing models based on the Community Pharmacist Consultation Service or walk-in minor illnesses were proposed by 25 ICBs, while 13 suggested respiratory care including providing rescue therapy with corticosteroids and antibiotics, and increasing or decreasing inhaled corticosteroid use.
An expanded pharmacy contraception service, which would supplement tier 1 or tier 2 of the new advanced service, was proposed by 12 ICBs.
Other suggested areas that could incorporate community pharmacist prescribing included gastroprotective medication with NSAIDs, deprescribing linked to adverse drug reactions, addiction and drug dependency, menopause, and palliative and end-of-life care.
NHS England will now consider how the prescribing service will look as a national programme, said Mr Baqir. The pathfinder sites, due to be set up in the next few weeks, will be established "not as a service but a way of learning", he added.
Difficult issues
Earlier, Bruce Warner, deputy chief pharmaceutical officer at NHS England, said that while community pharmacist prescribing would benefit "many, many patients" by making it easier to access prescription medicines where clinically appropriate, there remained many considerations to think through before independent prescribing became the norm.
"Some of them are quite tricky – but I don't think any of them are insurmountable," he said.
A "particularly difficult" issue concerned the dispensing process itself. "If the pharmacist is doing the prescribing, is it appropriate that they also do the clinical check? And how do we deal with potential conflicts of interest where both prescribing and supply are done [in the same place]?" he said.
"We have to think through how this can be mitigated so we can give confidence to patients and the public that these conflicts of interest are being managed."
In a separate session, NHS England chief pharmaceutical officer David Webb said the introduction of independent prescribing on a widespread scale would be "transformational" for all sectors of pharmacy.
Sponsored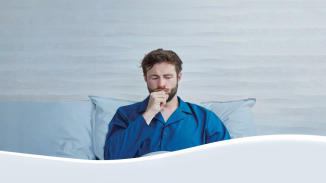 OTC
Discover how aromatic rubs can play a key role in customers' fight against symptoms of colds and congestion
Record my learning outcomes