Smoking may increase risk of developing mental illness
Clinical
Smoking may increase risk of developing mental illness
Smoking may increase an individual's risk of developing some mental illnesses, researchers from the University of Bristol have said in a new report.
The evidence review, which was presented today at the Royal College of Psychiatrists International Congress, found that smoking is likely to have a "detrimental causal effect" on an individual's chances of developing schizophrenia, while the evidence for a causal impact on depression was more mixed.
Smoking cessation programmes for people with severe mental illness "certainly do not worsen mental health symptoms and may improve them in the long term," the authors said.
Professor Marcus Munafo, one of the authors of the report, said: "There is no longer any doubt that smoking is bad for mental health and this needs to be a priority in the forthcoming tobacco control plan.
"Those working with people with mental health conditions need to understand and address the vicious cycle of bidirectional effects, whereby having symptoms of mental illness causes individuals to smoke more and to be more likely to become addicted.
"At the same time, smoking also increases the risk of subsequent mental illness and exacerbates mental health symptoms. Lower rates of smoking will improve overall levels of good mental health as well as physical health."
Health charity Action on Smoking and Health said the Government's Khan review on tackling tobacco use must consider the association between smoking and mental illness, with 1.6 million of the UK's six million smokers living with depression or anxiety and 230,000 living with severe mental illness such as schizophrenia or bipolar disorder.
ASH chief executive Deborah Arnott said: "The Khan review is called 'Making smoking obsolete'; this cannot be achieved if we ignore the more than a million smokers with mental health conditions.
"While the NHS has started to rollout support to quit for those with severe mental illness there is little provision for those with common mental health conditions like depression and anxiety – a plan is needed."
Sponsored
OTC
Understand how fungal nail infections develop and help manage customer expectations around treatment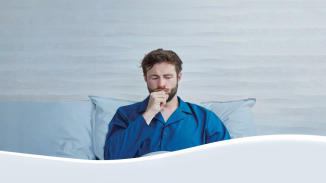 OTC
Discover how aromatic rubs can play a key role in customers' fight against symptoms of colds and congestion
Record my learning outcomes