Patients should consider talking therapies before drugs for mild depression
Clinical
Patients should consider talking therapies before drugs for mild depression
People with mild depression should consider cognitive behavioural therapy, exercise, counselling or psychotherapy as a first-line treatment rather than drugs, according to the latest draft guidance from the National Institute for Health and Care Excellence.
The new guidelines on diagnosing and treating depression – the first in 12 years – contain a menu-style system that allows patients to choose the right course of treatment for them alongside a healthcare professional.
NICE said people with more severe depression can choose "a similar range of psychological interventions" as well as antidepressants as their first-line treatment.
The watchdog said the guidance was put together after an assessment of treatments for new depressive episodes, chronic depression, relapse prevention, patient choice and current mental health services.
"People with depression deserve and expect the best treatment from the NHS which is why this guideline is urgently required," said Dr Paul Chrisp, the director of the centre for guidelines at NICE.
"The Covid-19 pandemic has shown us the impact depression has had on the nation's mental health. People with depression need these evidence-based guideline recommendations available to the NHS, without delay."
The guidance also says patients coming off antidepressants should talk to a healthcare professional about the benefits and risks and be aware that withdrawal could take weeks or months to achieve. NICE says dosage should be reduced gradually to help patients stop taking antidepressants.
Sponsored
OTC
Understand how fungal nail infections develop and help manage customer expectations around treatment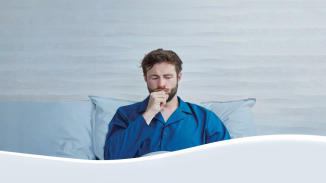 OTC
Discover how aromatic rubs can play a key role in customers' fight against symptoms of colds and congestion
Record my learning outcomes