Six NHS Trusts funded to trial AI prostate cancer diagnostic tech
Clinical
Six NHS Trusts funded to trial AI prostate cancer diagnostic tech
The government has agreed to fund six NHS Trusts to trial artificial intelligence technology that it believes will speed up the diagnosis of prostate cancer and reduce diagnostic errors.
AI will be used to detect the disease from biopsy images in what the Department of Health and Social Care described as the "largest multi-site deployment of AI in the UK".
The results of the trial, funded as part of the government's £140 million NHSX 'AI in Health and Care' awards, will be compared with current diagnostic methods to gauge the effectiveness of the technology, known as Galen Prostate, which will identify and grade cancer in prostate biopsies from samples from 600 men over 14 months.
Imperial College Healthcare, University College London, University Hospital of Coventry and Warwickshire, Chelsea and Westminster Hospital, including the Chelsea and West Middlesex sites, and University Hospital Southampton are taking part in the study.
The technology was developed by Ibex Medical Analytics which specialises in AI-powered cancer diagnostics.
Almost 100,000 men have a prostate biopsy each year and that is expected to double in the next decade. Over 40,000 men are diagnosed with prostate cancer in England every year.
"The funding will be used for deploying and evaluating the AI technology, with the potential for it to be adopted more widely across the health service, cutting diagnosis times and freeing up valuable clinician time," the DHSC said.
Meanwhile, another NHS Trust is embarking on a research project with a technology firm that develops AI systems to help clinicians detect and diagnose prostate cancer quicker and more accurately using MRI scanning.
Hampshire Hospitals NHS Foundation Trust and Lucida Medical have been working on what they describe as "the first retrospective study in the UK to validate the use of AI" in identifying the disease using data from hospitals.
Prostate intelligence technology developed by Lucida Medical uses radiogenomics, machine learning and image processing to examine magnetic resonance imaging scans.
The initial results, presented at the European Congress of Radiology in March this year, showed it can mark out lesions and help avoid unnecessary invasive biopsies "with unprecedented accuracy and consistency".
The technology has been rubber-stamped for use in some hospitals but has yet to be passed as effective for widespread use across the NHS. The project is looking at how it could work in a range of different hospitals and with all major manufacturers of MRI scanners.
Researchers will collect data on 2,100 patients who were diagnosed with the disease at seven different centres and the data will be anonymised.
Hampshire Hospitals NHS Foundation Trust covers around 570,000 people in Hampshire and parts of West Berkshire.    
Sponsored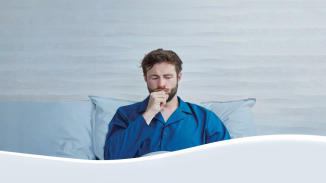 OTC
Discover how aromatic rubs can play a key role in customers' fight against symptoms of colds and congestion
OTC
Understand how fungal nail infections develop and help manage customer expectations around treatment
Record my learning outcomes