Pharmacies partly to blame for quota crisis, wholesalers claim
Business
Pharmacies partly to blame for quota crisis, wholesalers claim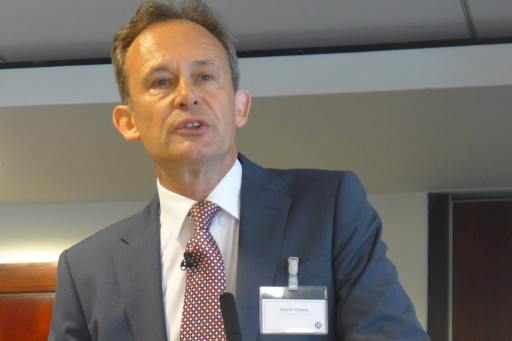 Pharmacists with wholesale dealer licences may be partly to blame for the growing impact drug quotas are having on UK pharmacies, the head of the Healthcare Distribution Association has claimed.
PSNC issued a statement this week expressing its concerns over the rise in drug quotas being imposed by wholesalers and manufacturers, inviting pharmacy teams to share their experiences as part of a data gathering exercise. The issue appears to have worsened during the Covid-19 crisis.
Speaking to Pharmacy Network News on Wednesday, HDA executive director Martin Sawer said one of the main reasons quotas are used is to limit onward sale by pharmacies.
'Emotive issue'
Describing quotas as an "emotive issue," Mr Sawer said: "There are 2,100 wholesale licences out there – our members only have about two per cent and the vast majority of the rest are owned by pharmacies.
"The challenge then is, if we distribute to a pharmacy that also has a wholesale licence then they could, if they wanted to, sell that medicines on.
"Quotas are there to ensure an even and fair distribution of product across the dispensing points and to eliminate some customers who might buy excess stock because they want to resell it, either within the UK [or abroad]."
Mr Sawer said quotas are "worked out at a macro level" by manufacturers, who allocate a certain amount of each medicine to the UK, and that wholesalers must "work with them to make sure that patients get those medicines".
He did not respond when invited to share evidence of the impact pharmacies with wholesale licences have on the medicine supply chain.
Longer scripts a factor
Asked why quotas appear to be increasingly common during the Covid-19 pandemic, Mr Sawer told PNN that at the start of the pandemic the longer prescriptions issued by doctors had put strain on the supply chain.
"The doctors were prescribing three months' worth of medicines at the beginning, and if this was one of the medicines under quota… that would start to be a challenge unless it was flexed because quotas are typically weekly or monthly allocations to a pharmacy."
He also said that with some patients travelling across the country when lockdown measures were announced, prescription nominations "were moving around quite dramatically" and that this may have had an impact on quotas.
Global supply chain issues such as India's temporary export ban may have had some impact on UK quotas but were not likely to have been "the big driving force," Mr Sawer said.
Mr Sawer said the HDA has discussed the issue of quotas with PSNC for some time and welcomed their efforts to "collect robust data". The HDA will "see if we can learn any lessons" from the data, he said.
"The issue is about manging stock to make sure the distribution is fair and equitable, and where that is not happening individual wholesalers working with manufactuers will work it out."