Video consultations trialled in Scottish pharmacies
Business
Video consultations trialled in Scottish pharmacies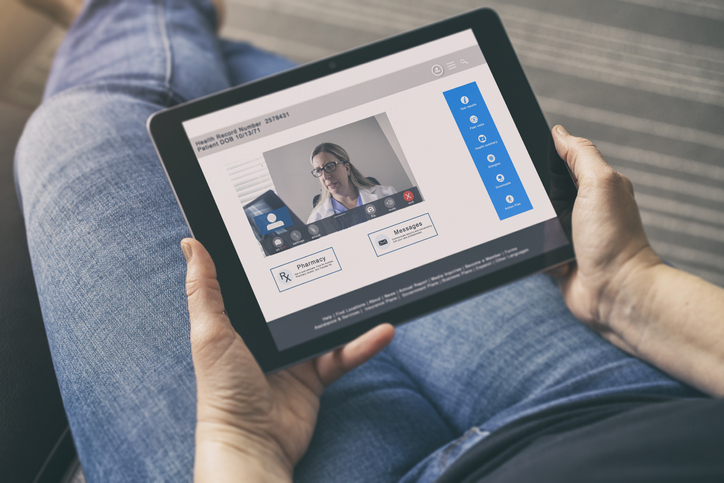 NHS NearMe, a video consultation platform that started life as Pharmacy Anywhere in the NHS Highland region in 2017, is now being tested in pharmacies in two Health Board areas.
Since the outbreak of Covid-19 the use of the platform has greatly increased across the NHS and in primary care across Scotland. Development of the service has been led by pharmacist Clare Morrison, national Near Me lead in the Scottish Government's Technology Enabled Care Programme.
Use of NearMe is being explored in community pharmacy to increase accessibility to services for patients, to encourage new ways of working and support the adherence to social distancing rules, says Community Pharmacy Scotland.
Health Boards will be rolling out use from this week with two Health Boards being the part of a 'test of change'. The purpose of the tests of change is to understand the challenges of NearMe in community pharmacy such as:
Types of services that can be delivered effectively
How to manage NearMe alongside current workload and workflow
Patient acceptability in community pharmacy
Opportunities for development.
CPS will be working with Scottish Government partners nationally to support and communicate progress. Local pharmacy networks will be working with Health Board partners to capture learnings and move at pace to support the roll-out. A document Enabling NearMe in Community Pharmacies provides system requirements and further information.
The NHS NearMe video service is powered by the Attend Anywhere web platform. It started life as Pharmacy Anywhere, a project in the Health Foundation's 'Innovating for Improvement' programme run by NHS Highland in 2017 to enable pharmacists to provide care remotely.
During the pilot, 331 patients had a remote consultation, 70 per cent of which resulted in an intervention to ensure safe and effective medicines use. In follow-up 3-6 months later, 99 per cent did not need further interventions. Its success led to the creation of NHS NearMe to provide remote outpatient appointments across NHS Highland in multiple specialties.
Now NearMe video consulting, which is also used in social care settings, is being implemented across Scotland. Supported by £1.8m of Scottish Government funding, it is being made available to all GP practices and Health Boards in Scotland. Scotland's First Minister Nicola Sturgeon recently tweeted that 'NHS NearMe will be essential to help reduce face-to-face contact' given increased need for self-isolation.