Frustration at Easter opening instruction to pharmacies
Business
Frustration at Easter opening instruction to pharmacies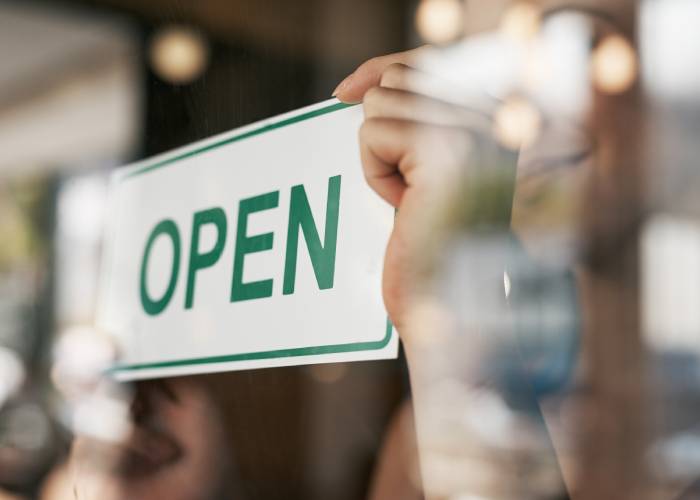 All pharmacies in England are to open from 2pm to 5pm on Good Friday and Easter Monday without any additional payment for bank holiday working, NHS England & Improvement said in a Friday night bulletin.
A previous NHSE&I announcement had already made clear that a number of pharmacies would have to open on what are usually bank holidays, but PSNC had hoped to avoid a sector-wide instruction due to concerns around burnout and costs in a sector facing unprecedented demand due to the Covid-19 pandemic.
The requirement is being made under new emergency legislation giving the health secretary powers to instruct pharmacies to change their core and supplementary hours.
Unilateral NHSE decision
Despite PSNC's protests NHSE&I made a unilateral decision, arguing that as GPs are to open the public must have unbroken access to pharmaceutical services on these days to support the NHS in its pandemic effort.
PSNC said it had argued against a blanket instruction "on the grounds that there will already be sufficient numbers of pharmacies open under usual Bank Holiday arrangements," with between a quarter and a third of pharmacies having already planned to stay open.
Chief executive Simon Dukes said NHSE&I "now has the power to demand that pharmacies open at any time and they are choosing to exercise that power".
The negotiator said it was not satisfied the decision was based on evidence of additional need as no such evidence had been presented.
NHSE&I regional teams may stand down pharmacies in areas where there is minimal demand due to social distancing guidelines – such as large shopping centres – and PSNC is encouraging contractors and LPCs to discuss this with their local NHSE&I teams.
No bank holiday premium offered
Contractors can claim a payment for opening on Friday 10 and Monday 13 April, but while this will not come out of the existing global sum NHSE&I says no bank or public holiday premiums are offered.
Some contractors have warned they are legally obliged to pay their staff bank holiday rates and will struggle to meet any additional costs themselves.
PSNC said on Saturday that over the weekend it would make the case that premiums "must" be given, with Simon Dukes saying the proposed arrangements "fail to recognise the legal responsibilities that employers have to pay enhanced rates for work on these days".
He warned this could lead to an increase in temporary closures, adding: "Community pharmacies will always step up to help primary care colleagues, but while many GPs are now operating on a permanently closed-door basis that is not an option for pharmacy. Our teams have been flat out over the past three weeks dealing with unprecedented demand – they desperately needed this break."
'Contempt for pharmacy teams'
Pharmacists took to social media to express their anger at the announcement, with one saying the sector had been treated with "utter contempt" by NHSE&I.
Some were critical of the short notice they had been given – GPs were notified of their Easter working requirements seven days previously – and several said their staff would struggle without the break many had hoped for.
One pharmacist said that while pharmacies had been treated "appallingly" throughout the pandemic it is "probably right that we open".
Easter opening requirements
In its COVID-19 Primary Care Bulletin email on Friday April 3, NHSE&I said:
Any pharmacies already planning to open for longer hours should do so
If a pharmacy is unable to open for reasons beyond the control of the contractor they should notify their NHSE&I regional office in the usual way and update the NHS 111 DoS
Community pharmacies in areas where there is minimal demand due to the Government's social distancing policy (eg in large shopping centres) should seek exemption from their NHSE&I regional team
Pharmacies should make sure NHS website profiles include correct opening hours to support patient access.