New SoS Coffey urged to support pharmacy with funding and workforce plan
Business
New SoS Coffey urged to support pharmacy with funding and workforce plan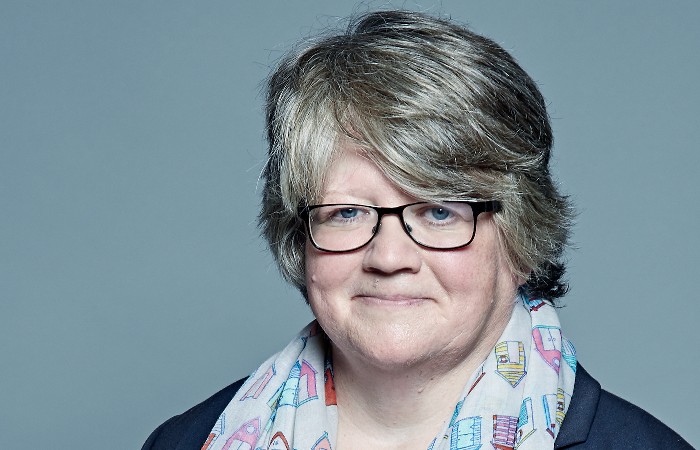 By Neil Trainis
The English Pharmacy Board chair Thorrun Govind has urged the new health secretary Thérèse Coffey to support community pharmacy with a long-term workforce plan and strong investment in education and training.
Ms Govind challenged Ms Coffey (pictured), who last night replaced Stephen Barclay in prime minister Liz Truss's cabinet reshuffle, to make the most of community pharmacists and their teams across the country by giving them the resources to prevent illness, manage long-term conditions more effectively and ensure patients go to pharmacies before other parts of the NHS.
Ms Govind was also at pains to stress that Government funding would support pharmacist independent prescribers to "make a huge difference for patients".
"The new secretary of state is faced with an urgent challenge to improve patient access to care, whilst ensuring hard-working frontline health professionals get the support they need. Pressures are already building ahead of what will be another challenging winter for the NHS," she said.
She said she was looking forward to working with Ms Coffey to fulfil the ambitions of the Royal Pharmaceutical Society and King's Fund's 10-year vision for developing pharmacy practice in England.
"As inflation bites and cost of living pressures dominate the agenda, an increased focus on the NHS budget will need fresh thinking on how we support prevention, deliver best value from our medicines, and better manage long-term conditions in the community," added Govind, who took to Twitter to urge Coffey to "get cracking on the long-awaited Pharmacy First" scheme.
The Company Chemists' Association warned Coffey that while pharmacies "stand ready to support" her in "busting" the NHS backlog, with 6.7 million people waiting for hospital treatment, pharmacy teams "are under incredible pressures of their own".
"Community pharmacy needs immediate investment," the CCA insisted. "It's clear that a real-terms cut in funding spanning eight years is having a deeply concerning impact on the sector's ability to care for patients.
"It is only with investment that community pharmacy's full potential can be realised so it can deliver more for patients and ensure the best value for taxpayers."
The CCA echoed Ms Govind's call for "a fully funded and integrated workforce plan".
Record my learning outcomes